In collaboration with Bruntwood SciTech we are bringing Closed Forum's full size arcade machine back to Leeds for a week this September, as part of the programme for Leeds Digital Festival. The arcade will be housed at Platform, next to Leeds Train Station from the 20th – 24th September. 
Anxiety Arcade is free to play and there is no need to book, just turn up! 
When you arrive, let reception know you're looking for Anxiety Arcade and you will be guided to its location. 
Event Information: 
Dates: 20th – 24th September
Times: 9am – 4pm daily
Location: Platform, New Station St, Leeds LS1 4JB. 
Allow up to 20 minutes for the experience
About Anxiety Arcade:
Anxiety Arcade is a full-sized arcade machine exploring themes of anxiety and isolation. A love letter to 80s pop culture and classic video games, Anxiety Arcade is a digital space that allows you to reset and take a break from everything in your world.
Stop. Breathe. Press A to start.
What if there is a game you can't win? How long would you play if you were told there is no end? Explore a virtual world where each room is a song in an album and every puzzle unlocks more mystery. Created by Closed Forum, Anxiety Arcade is bleak, funny and bizarre.
Looking at anxiety through the lens of those that experience it, Anxiety Arcade uses iconic retro gameplay to get people talking about mental health, rather than trying to solve it.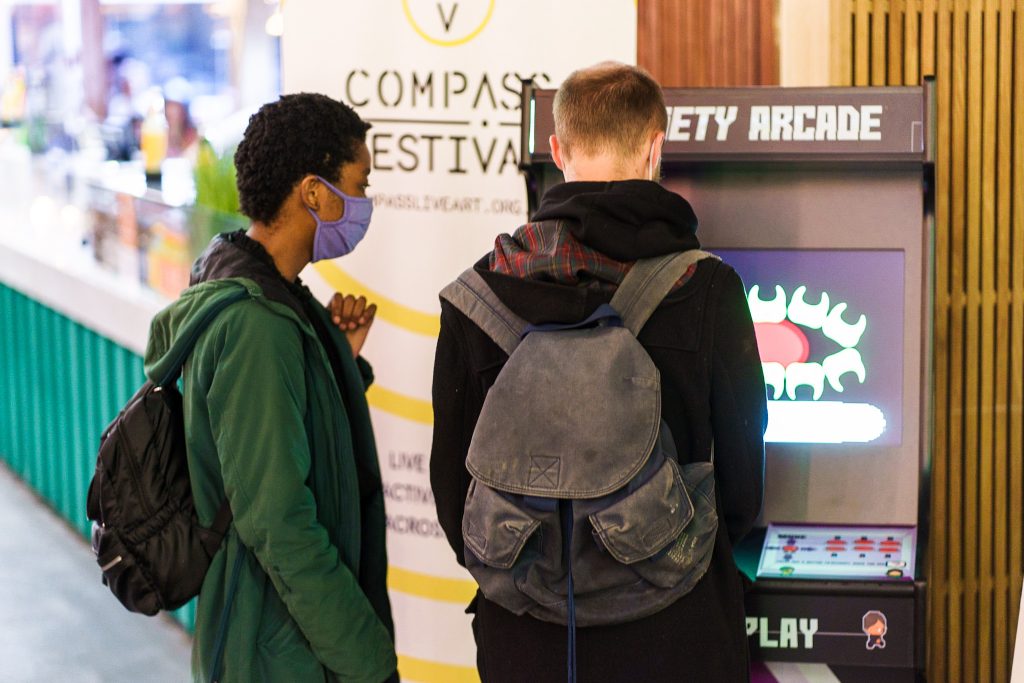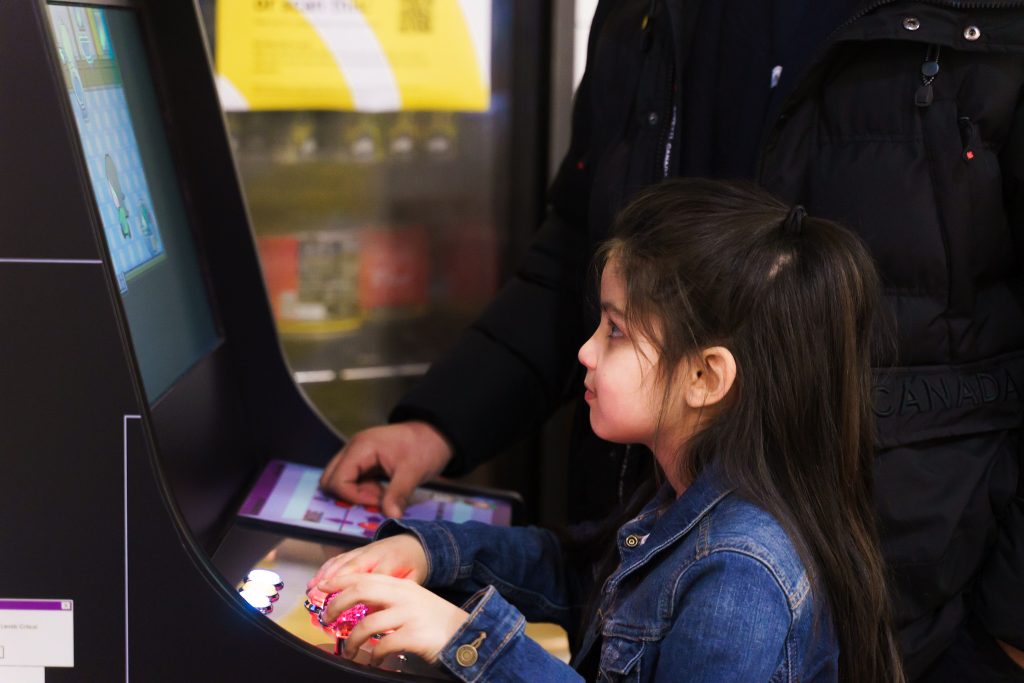 Anxiety Arcade was originally commissioned for Compass Festival 2021 by Compass Live Art using public funds from Arts Council England and Leeds City Council. Additional support from the Foyle Foundation.