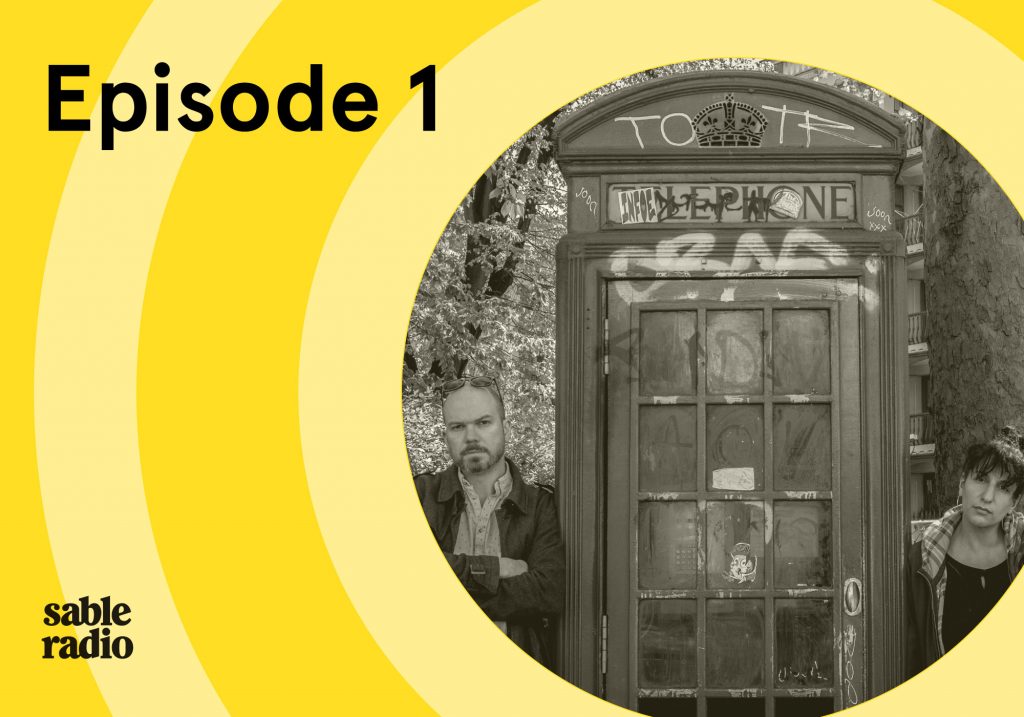 Available from 26th March on Sable Radio and major streaming sites. Sign up to our mailing list to be the first to know. 
If the embedded player below does not start, click the title to go to Spotify.

Transcript available here: Pick Me Up (& hold me tight) Transcript
Compass Podcast
Episode 1: The Making of Pick Me Up
(& hold me tight) with ZU-UK
From 19–28 March, all of the public pay phones in Leeds will ring at the same time. With this call for connection, in a city with one of the highest suicide rates in the UK, ZU-UK aims to refocus the lens through which contemporary loneliness and hopelessness are viewed. Join Jadé and Jorge, ZU-UK's directors, to discuss their experiences of making their current project: Pick Me Up (& hold me tight).
Through an invitation to answer a public pay phone, ZU-UK want to give people the chance to reflect, remember and gather in a mass act of contemplation about the relationship between mental health and modern life: changes in the fabric of our communities, the shrinking of public space and contact between fellow humans. Is the suicide of an individual a tragic pathological sickness, or a societal failure? It has become more important than ever that we remember how to listen. The story begins when the first phone is answered.
About Pick Me Up (& Hold Me Tight): Created by award-winning theatre and digital art company ZU-UK in response to rising suicide rates across the country, Pick Me Up (& hold me tight) is an audio event which measures how good at listening we really are.
ZU-UK
ZU-UK are renowned for their distinctive personal, political and sometimes humorous approach to creating interactive performance. Known for their attention to detail, care and complete respect for audience members, the company are leaders in participatory theatre and performance art.