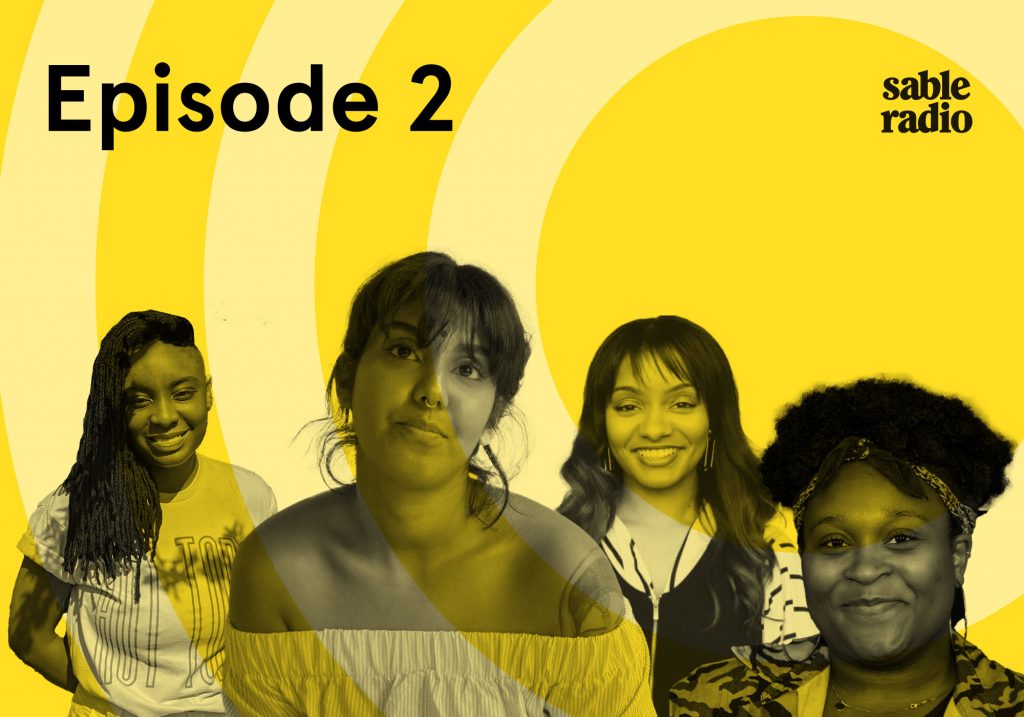 Compass Podcast
Episode 2: Sick and Tired
with Demi Nandhra
Sick and Tired is an ongoing investigation about political depression and incomplete acts of liberation such as; feminism, civil rights and decolonisation. It examines historical traumas in the everyday felt sensations of our lives; the domestic and the grand and how sometimes, the depression we feel, is the result of being the other for so long. The energy it has taken to survive, endure, resist and have hope against it all.
Demi Nandhra will be joined by panellists Amahra Spence, Suriya Aisha and Toni-Dee Paul, as they discuss protest, mental health and collective sadness.
Demi Nandhra
Demi Nandhra is a neurodiverse artist based in Birmingham. She makes and curates both solo and collaborative performances, live art, theatre and sociopolitical enquiries focussing on Mental Health, Care, Trauma & Oppression.
Suriya Aisha
Suriya Aisha is an Artist, Activist and Producer working in the cultural and community sector. Founder of UNMUTED- a network for LGBT people of colour in Birmingham and Co-Director of Colours Youth Network a youth LGBT organisation, she is passionate about creating spaces for the most marginalised communities.
Toni-Dee Paul
Toni-Dee is an independent artist based in Manchester who makes performances & installations made for cemeteries, refugee centers, kitchens, churches and theatres. Currently, Toni is working on 'Doze' a project exploring rest as resistance. She is associate artist and access assistant for Selina Thompson Ltd, is associate of One Tenth Human and a Trustee of Transform Festival.
Amahra Spence
Amahra Spence is an artist, organiser, cultural producer and spatial practitioner. Passionate about justice, equity and wellness, she combines a practice of urbanism, community organising and storytelling through performance, text, installation, sound, campaigning and new systems architecture.
In 2013, Amahra established MAIA, an organisation supporting artists to change the world through infrastructure building, resource redistribution, platforming and programming.
In 2020, she launched The Black Land and Spatial Justice Project with a campaign to raise £30,000 to invest in knowledge production, experimentation and transformative action in natural and built environments.