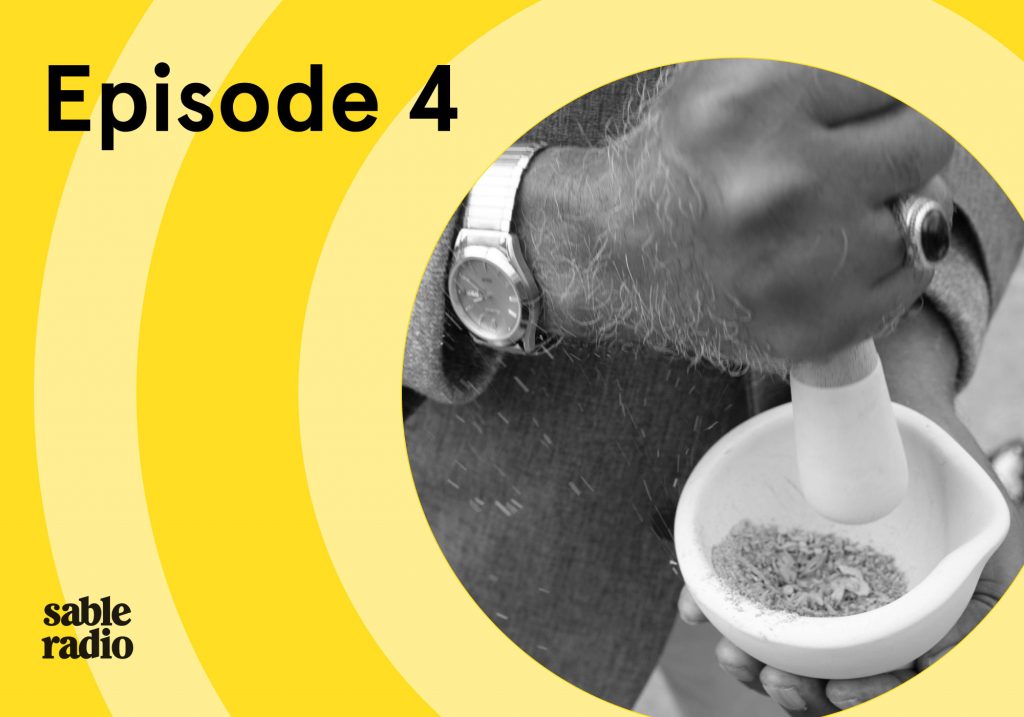 Compass Podcast
Episode 4: Chaat Chat
with Popeye Collective
Popeye Collective will be serving up their own take on traditional Northern staple: mushy peas.  The collective has created a recipe which weaves together multiple narratives to transform a can of mushy peas into a delicious culturally rich dish, you can make at home.
For this podcast their recipe for Mushy Pea Chaat will guide the conversation; charting personal histories, unpicking colonial pasts and how all of this can impact on our vision of culture, community, and ultimately, art.  And not forgetting how an extra portion of peas could sustain the planet for just a little while longer.
About Popeye Collective 
Popeye Collective is a catalyst for creative responses about Plant-based food systems; hosting conversions over food. Founded by artist Freddie Yauner, the collective includes Cultural Comms consultant Kiran Gill, Architect Eddie Blake, food-system researcher Marco Springmann, UK buyer for Natoora Paddy Plunkett, Artists Something & Son and Food Scientist Rachel Edwards-Stuart to name a few.