Calling the East and Southeast Asian community of Leeds!
利茲的東亞和東南亞朋友您們好!
We're looking for individuals with an interest in Cooking, Chinese Food Culture and Climate Change!
我們在尋找對烹飪、中華飲食文化和氣候變化有興趣的知音人。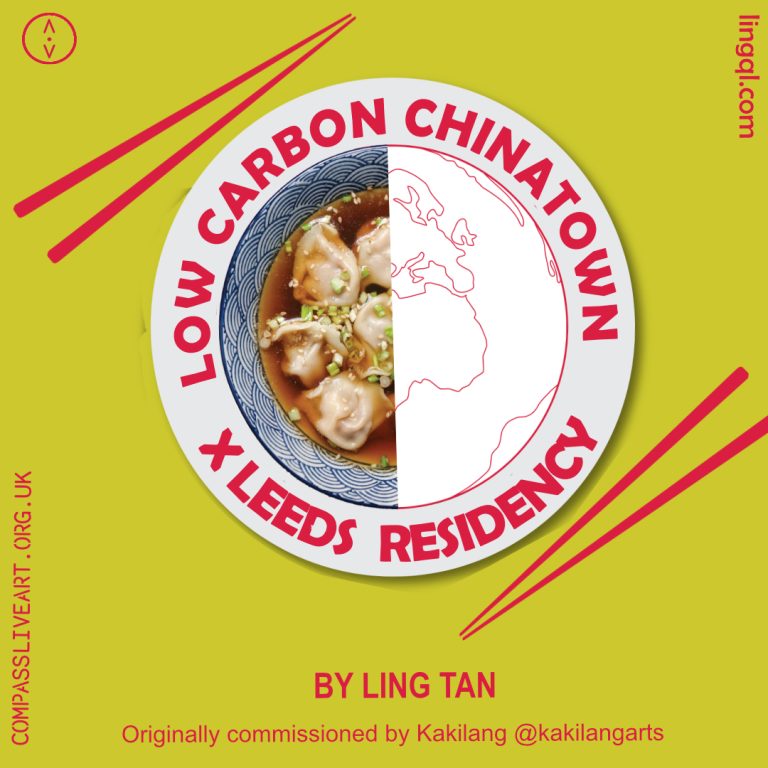 Join designer and artist, Ling Tan in a free cooking workshop to explore the carbon footprint of traditional Chinese dishes and experiment with developing a new, delicious low carbon recipe. The workshop will be taking place at some point between July-September, but we are currently seeking interest from those who want to take part!
邀請您們來參加設計師兼藝術家陳慶玲的免費烹飪工作坊。  來摸索中華傳統菜餚的碳足跡,並嘗試開發新和美味低碳足跡的食譜。該工作坊將在 7 月至 9 月之間的某個時間段舉行,我們目前正在尋求有興趣的參與者。
Yourself and a friend or family member will then be invited to join your fellow participants and enjoy a low carbon Chinese meal!
您和您一位朋友或家人將與其他參與者一起享用低碳足跡的中餐!
No expertise is required to participate in the workshop.
來參加工作坊不需要任何專業知識。
If you are a chef, food writer, recipe developer, or a foodie with a taste for Chinese cuisine and would be interested in a paid opportunity to work with Ling to develop the low carbon recipe and to prepare the meal, then we'd love to hear from you!
如果您是廚師、美食作家、食譜專家或喜歡中華飲食,並且有興趣與陳慶玲合作開發低碳足跡食譜和準備一餐飯(會有報酬) 快联系我们。期待您的來信!
Suitable for anyone aged 16+ from East and Southeast Asian heritage backgrounds. Workshops will be conducted in English. Cantonese and Mandarin translation can be provided if requested.
適合16歲以上東亞或東南亞族裔的朋友來參與。工作坊將會用英語來進行。如果需要,我們可以提供粵語和普通話的翻譯。
How To Participate? 
To register interest for the workshop and meal, please complete the Google form here. 
如何參加?
For any inquires, please contact Jennie at producing@compassliveart.org.uk
如有疑問,請聯絡 Jennie producing@compassliveart.org.uk 
Low Carbon Chinatown is a project by Ling Tan, Originally commissioned by Kakilang.
低碳唐人街是陳慶玲的藝術項目, 最初由Kakilang 委託。