In preparation for Future Pub which will take place on the 26th March, take a self guided tour of pubs in Leeds. Discover remnants of pubs form the past, visit some places you might go to a lot and perhaps discover somewhere new!

Pop and Crisps
Share a taste of the history of pubs and beer in this fizzy tour for children accompanied by their adults. You can bring a drink and snack with you if you like!

Glass Half Full
A journey along Leeds oldest street exploring the past present and future of Kirkgate's pubs and bars through a pint glass lens.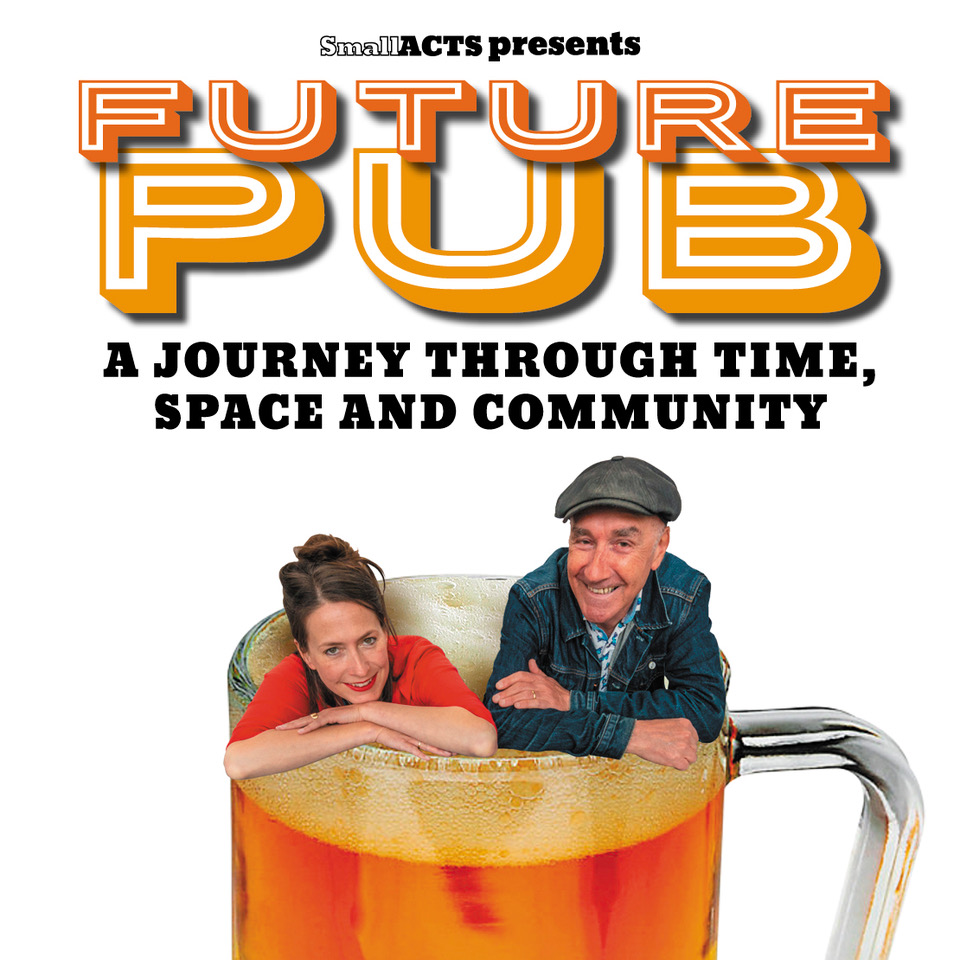 Join us on the 26th March for Future Pub by Small Acts. 
Future Pub is a new live performance by artists Katie Etheridge & Simon Persighetti who presented The Yorkshire Square at Compass Festival in 2021. 
This new work debates and celebrates the power and potential of community whilst gathering a deeper understanding of what the pub of the future will look like. Conjuring the territories, atmospheres and eccentricities of a traditional local, the show incorporates film, live music, games and of course a time machine to transport audiences to the pub of the future!
Made with input from brewers, pub-goers and campaigners, Future Pub explores the enduring role of pubs in our lives, at a time when the future of so many hangs in the balance.
You'll laugh, you'll cry, you may win a prize and you'll never take pubs for granted again!
Event Details
Date: 26th March Time: 7:30pm Location: Slung Low at The Holbeck Tickets: Tickets are pay what you decide and can be booked by following the link below.