We are excited to announce that Compass have been awarded one of five Collaborate Fund research grants. 
Collaborate was launched in October 2021 to support the Centre for Cultural Value's core aim of deepening understanding of the differences culture makes to people's lives and to communities. Collaborate projects are driven by the real-world questions of the cultural sector. They provide opportunities to test new methodologies, explore and more deeply understand cultural practice and to communicate cultural value more effectively. 
Compass will be working with York St. John University to explore the experiences, values and impact of different forms of co-creation learn more about the research project below: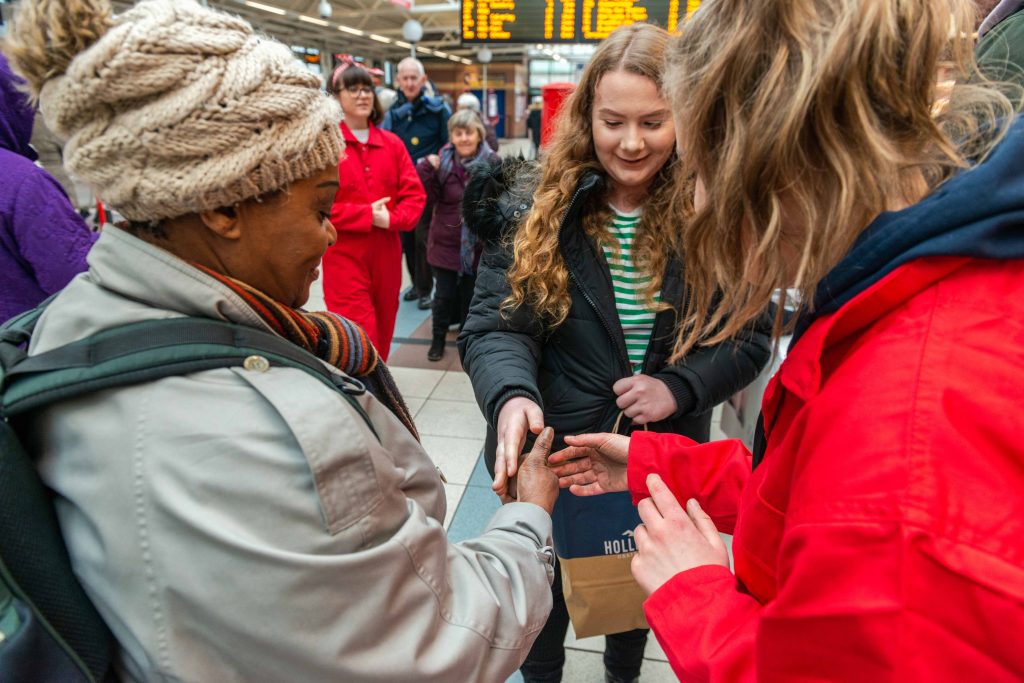 Making with / Researching with: Exploration of the experiences, values and impact of different forms of co-creation.
Compass Live Art with Matthew Reason, Institute for Social Justice, York St John University
Compass Live Art has ten years of experience producing socially engaged, interactive live art. Through processes of 'making with' – such as co-creation and community participation – Compass produces work in non-art spaces that engages under-represented, traditionally non-arts attending groups.
The research partnership with Matthew Reason and Lauren Hall from York St John will  investigate the experiences of both artists and audiences taking part in 'making with', as well as explore the experiences of previous festival attendees. This will be done through 'walking interviews', where participants will revisit the locations of previous Compass Festival events to explore enduring memories of impact and agency.
At a time when the arts are turning to co-creation and participation to engage new and different audiences, this research will provide insight into the impact of 'making with' on arts engagement.