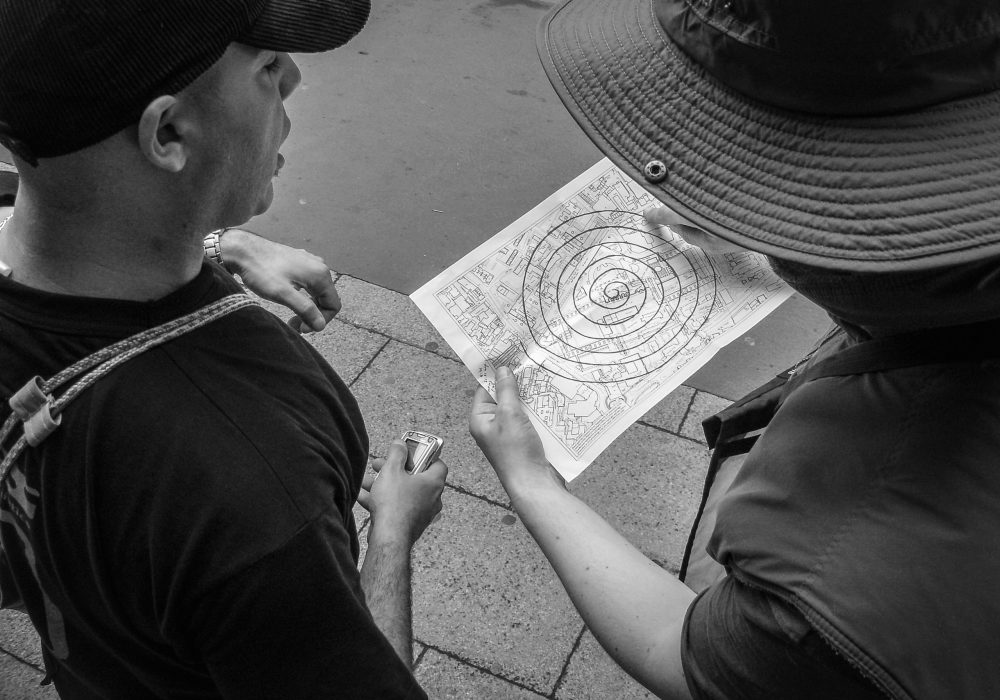 Lone Twin
11/11/2016 – 17/11/2016
9am–5pm
Slung Low: The Hub
Bath Road, Holbeck, LS11 9UA
End Point: Thu 17 Nov, from 5pm, Holbeck Underground Ballroom
Onto a map of Holbeck, Gregg Whelan and Gary Winters of Lone Twin will draw a spiral, a path cutting through offices, cafés, schools, old mills, theatres, shops, homes. Over the course of a week, Whelan and Winters will attempt to walk the spiral's impossible path, following it through walls and under doors. The difficult journey is further challenged by the collection of objects, unrestricted in size or nature, donated by people encountered on the route. Whelan, Winters and the growing snowball of materials, will gradually spiral through the neighbourhood, finding their journey's end at Holbeck Underground Ballroom, the spiral's geographic centre.
To mark the end of the seven day walk, you're invited to gather at HUB for food and drink, where Gary and Gregg will dismantle the collection of objects. A chance to review the week of encounters, to share stories from their travels and to reclaim items they have collected along the way.
You will be able to track Gary and Gregg's progress live each day via a mobile app. More details coming soon.