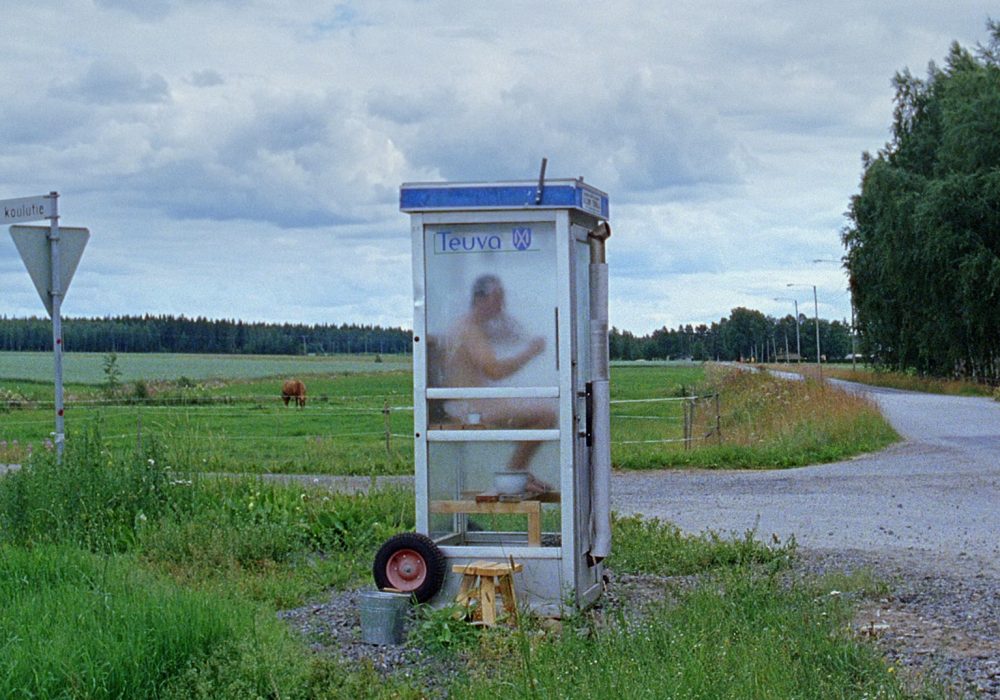 Joonas Berghäll and Mika Hotakainen
22/11/2018 – 22/11/2018
Doors and food 6.30pm. Film screening 7pm (80mins)
North Star Coffee Roastery
Leeds Dock, The Blvd, Leeds, LS10 1PZ
This screening is now fully booked – please contact info@compassliveart.org.uk if you would like to be added to the waiting list.
A film by Joonas Berghäll and Mika Hotakainen

Presented by Compass Festival in partnership with North Star Coffee Roasters
Naked Finnish men in saunas speak straight from the heart. In the warmth of rusty stoves they cleanse themselves, both physically and mentally, culminating in this story's deeply emotional tale. The film travels through Finland, joining men of all walks of life, in many different saunas, telling us their touching stories about love, death, birth and friendship.
With great simplicity, the camera records the raw and rare beauty of landscapes, saunas and men in almost magical pictures. The presence of the characters and the depth of their emotion has a visceral impact on the viewer. Steam of Life reveals the men's naked souls in an intimate and poetic way.
On the eve of Bethany Wells' wood fired sauna WARMTH returning to Leeds after a two-year UK tour, join us at North Star Coffee Roasters for the rare chance to see Steam of Life screened in the UK.
North Star will be offering a special themed menu:


Scandi Grilled Sandwich

Cheese melt of dreams, featuring crispy roast potatoes, pickled gherkins, dill and lingonberry jam.

Full – £7. Half – £5


Side Salads

Green Mustard Salad

Smoked mackerel, pear and celery in yogurt mustard dressing with toasted buckwheat. (GF Option)

£6



Sweet and Sour Red Salad

Shredded red cabbage, beetroot, and apple in a sweet and sour caraway dressing with pumpkin seed sprinkle. (Vegetarian, Vegan and GF Option)

£5
Cakes / dessert

Toscakaka £3.50

Billberry Pie and Cream £4
At the screening, special offers will include:

Half grilled sandwich, side salad and drink £10

Side salad, dessert and tea/coffee £10