We're so happy to announce the final two Compass Festival projects of the year. Don't miss a pop up pub in Leeds' iconic Kirkgate Market and a portable museum celebrating the objects people collect in their homes.
Would you like a museum to come and visit you in your home?
We've met people across Leeds who collect things in their homes and have created a mobile museum comprising 14 separate artworks – each of which represents a different person's collection.
Book the museum to visit you in your home and Joshua will present a tour of objects from the portable museum.
Fill out an expression of interest if you would like a performance of Museums in People's Homes in your home.
Performances will take place from 15 – 21 July. Small groups (up to five people) can book the tour which will be undertaken within relevant coronavirus restrictions.
The deadline for expressions of interest is Friday 25 June.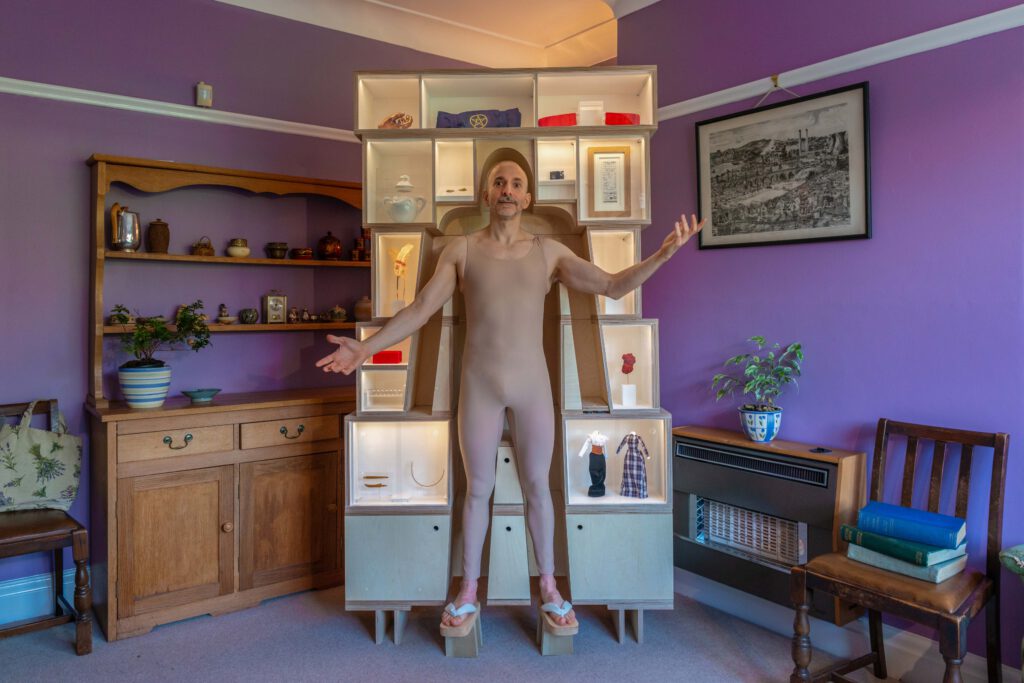 Public House: The Yorkshire Square is a 12ft x 12ft pop-up pub bringing a ferment of connections, conversations and experiences, to the heart of Leeds iconic Kirkgate Market.
Exploring the idea that the Pub of the future has many faces, each side of The Yorkshire Square will be a different bar, offering multiple ways to explore the past, present and future of Leeds pubs. Join us for guided tours, tap talks or simply pop in for a drink!
15 – 24 July at Kirkgate Market, Leeds. Booking required.