Have you moved to Leeds from another country?
Do certain places in Leeds remind you of your hometown?
Do you have your favourite walks in Leeds that make you feel at home in the city?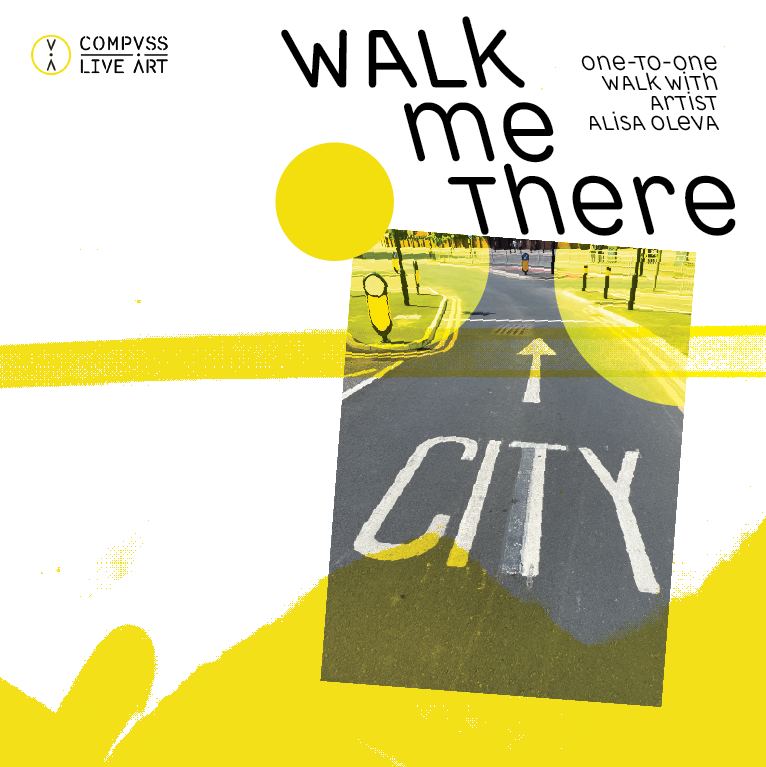 Walk Me There
Artist Alisa Oleva invites you to go on a one-to-one walk together, exploring the idea of home and belonging.
Alisa says: "We will walk, talk, share and collect traces of our journey. There will also be some treats at the end!" 
The walks will take place in August during Alisa's residency. If you would like to take part in a one-to-one walk with Alisa the available dates are: 
10th-17th August 2023
24th-30th August 2023 
To organise a walk, please contact Jennie at producing@compassliveart.org.uk
Or call Alisa on: 07761030203
Walkshop with Alisa Oleva 
Throughout August, Alisa will also be hosting two group 'Walkshops' for people to get involved in. 
Walkshop 1: 16th August 2023, 6-8pm at Clay, 1-2 Regent Street, LS2 7QA
Walkshop 2: 27th August 2023, 2-4pm at Patrick Studios, Saint Mary's Lane, Mabgate, LS9 7EH
Each Walkshop will explore walking, mapping, home-finding, belonging and place-making together. This will be a group workshop that will start at a pre-arranged venue in Leeds City Centre. Alisa will then take participants on a walk exploring various tasks and games, including being a human camera, mapping and re-mapping Leeds, collecting traces and making sensory drawings. 
The maximum capacity for this workshop is 20 people. It is completely free to take part. 
To register your interest in either Walkshop, please email Jennie at producing@compassliveart.org.uk
Or call Alisa on: 07761030203
These invitations are part of Compass Live Art residencies.
Poster designed and made by Dasha Podoltseva