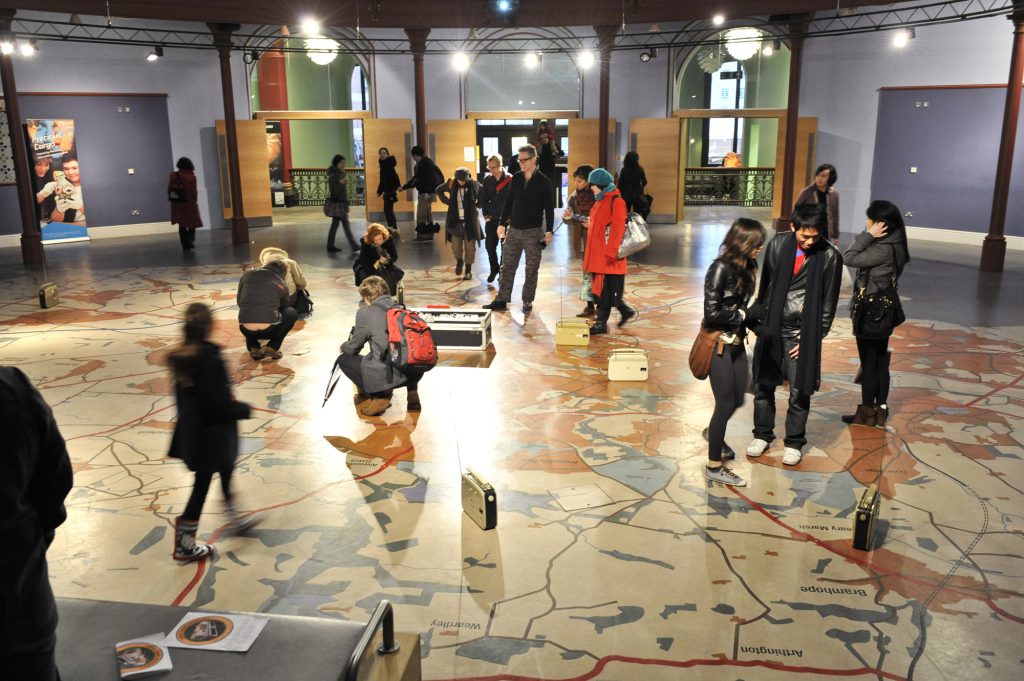 2011 was the first year Compass Festival was fully open to the public. It accompanied and related to the Compass Symposium. The events were inclusive in an arresting, discursive and playful manner.
Events took place over the weekend in key venues as well as unsuspected places in Leeds, ranging from West Yorkshire Playhouse and the Howard Assembly Room, to the Leeds Bridge and Leeds Market.
The festival celebrated contemporary performance from leading and emerging practitioners in the UK and Europe.
Featured artists: Reckless Sleepers, Forced Entertainment, Oliver Bray, Jenny Lawson, Brian Lobel, Simon Persighetti & Katie Etheridge, Janek Schaefer, Grace Surman & Catherine Butterworth, Third Angel