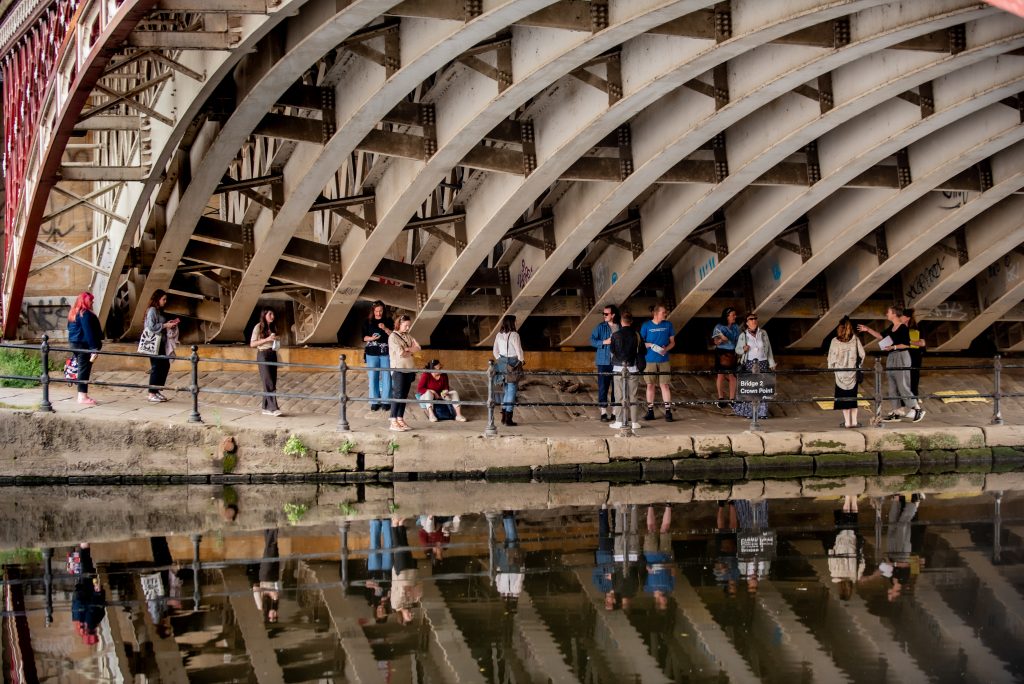 After an unpredictable year, we decided to move Compass Festival from its original November 2020 date, and spread our activities over the whole of 2021.
We commissioned six thought provoking, moving and playful projects, that started in March 2021, and continued throughout the year.
We extended an invitation for collective listening, experienced through public pay-phones across Leeds. Played video games, created the worlds smallest gay bar and got a round in at Kirkgate Market.
Taking audiences on a journey across Leeds, the festival largely took place outside and could be explored alone, in small groups or from home.