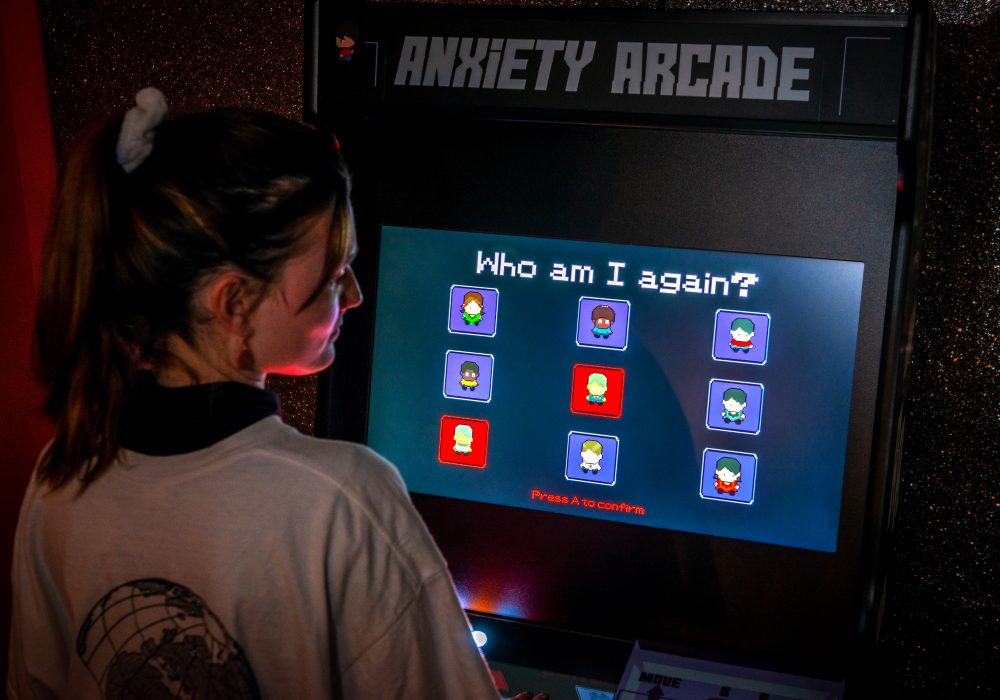 Anxiety Arcade promotional photo by Lizzie Coombes.
Closed Forum
Anxiety Arcade is a full-sized arcade machine exploring themes of anxiety and isolation. A love letter to 80s pop culture and classic video games, Anxiety Arcade is a digital space that allows you to reset and take a break from everything in your world.
Stop. Breathe. Press A to start.
What if there is a game you can't win? How long would you play if you were told there is no end? Explore a virtual world where each room is a song in an album and every puzzle unlocks more mystery. Created by Closed Forum, Anxiety Arcade is bleak, funny and bizarre.
Looking at anxiety through the lens of those that experience it, Anxiety Arcade uses iconic retro gameplay to get people talking about mental health, rather than trying to solve it.
Closed Forum are a collective of artists that specialise in digital interactive experiences that put audiences at the heart of their work. Led by Leeds based artists Adam Sam Sas-Skowronski and Matt Allen, their performances, games, experiments and experiences look at themes of anxiety, dreams and reality.
Anxiety Arcade ran from 24 – 30 May at Leeds Trinity shopping centre and was brought back as part of Leeds Digital Festival at Bruntwood coworking space, Platform.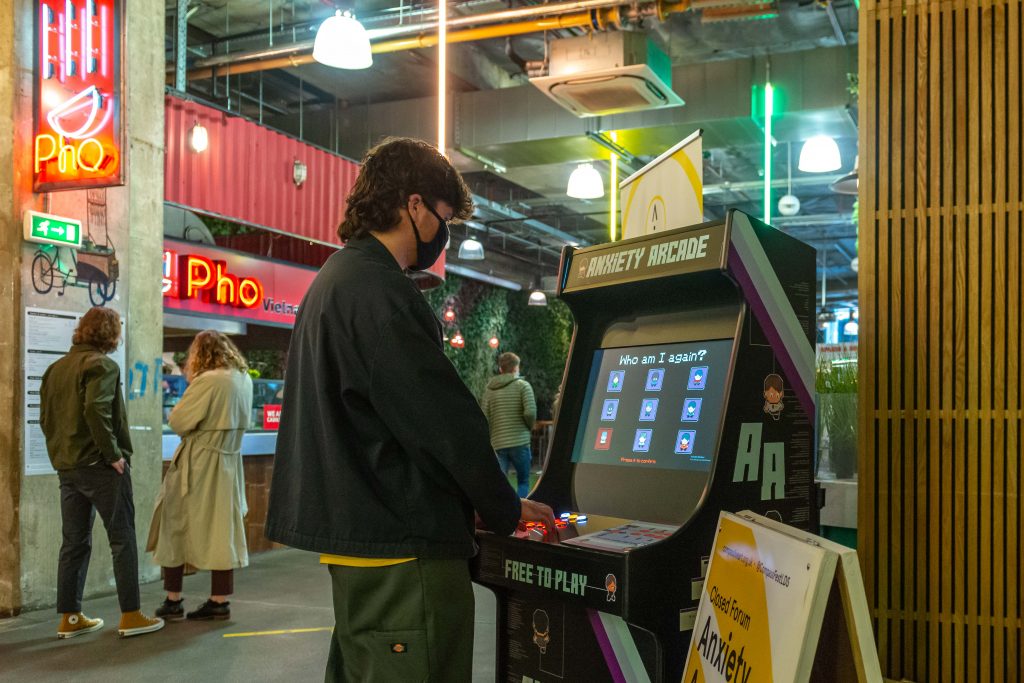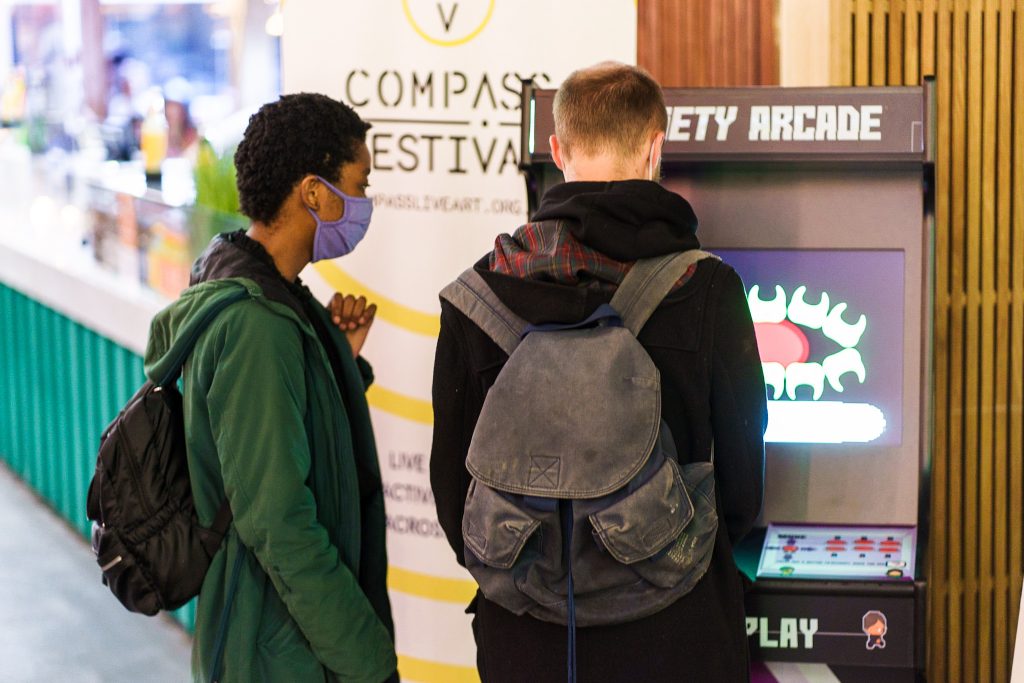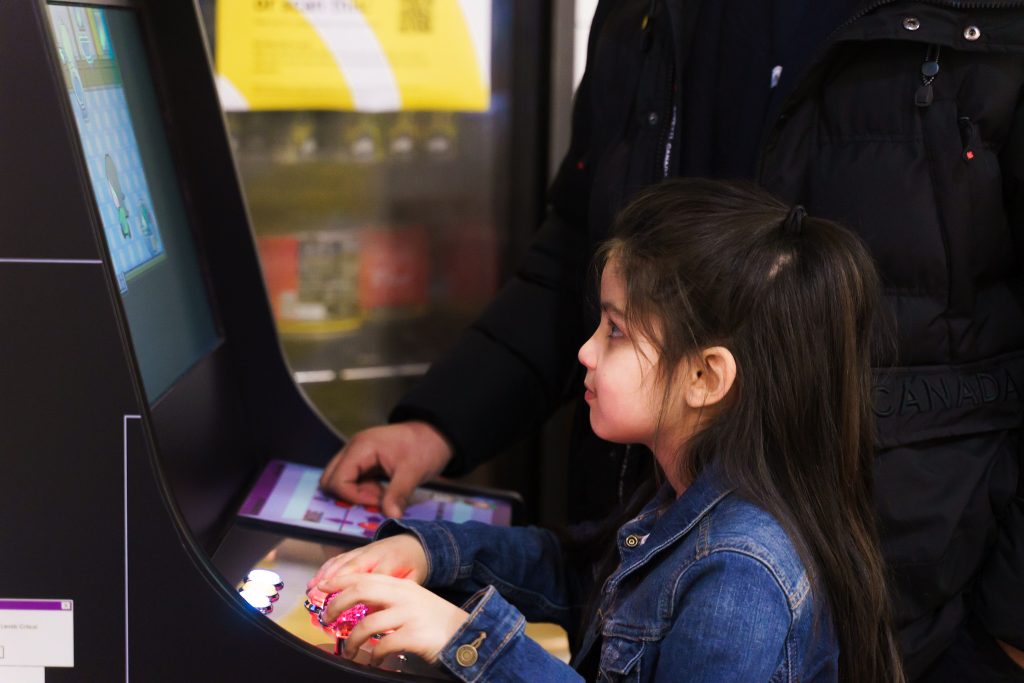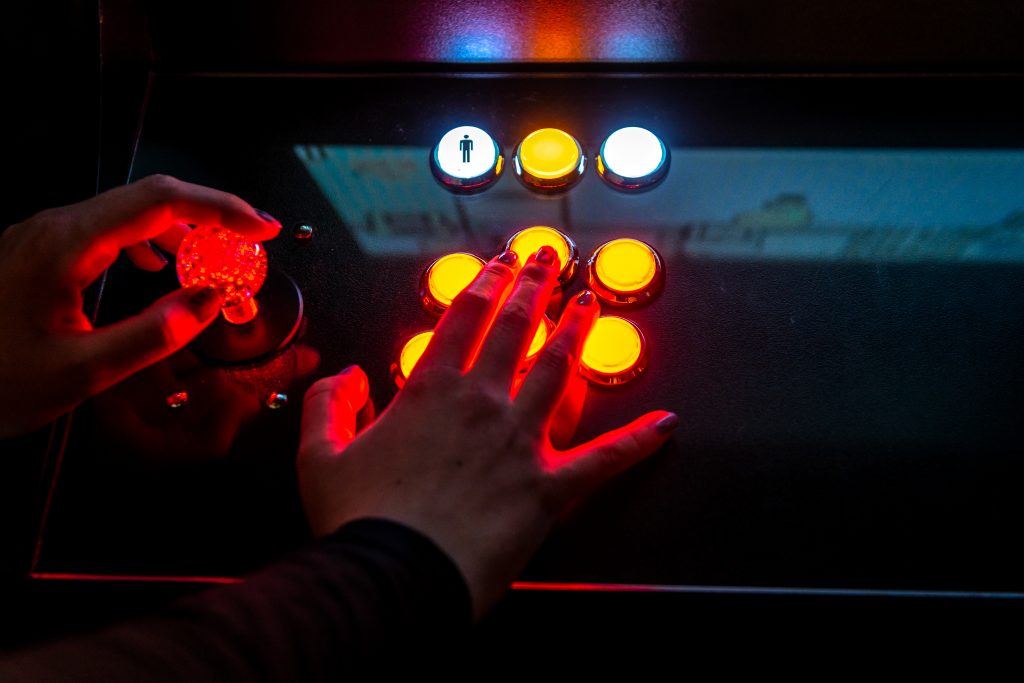 Created by Closed Forum, commissioned by Compass Festival. With thanks to the Trinity Centre, Leeds.