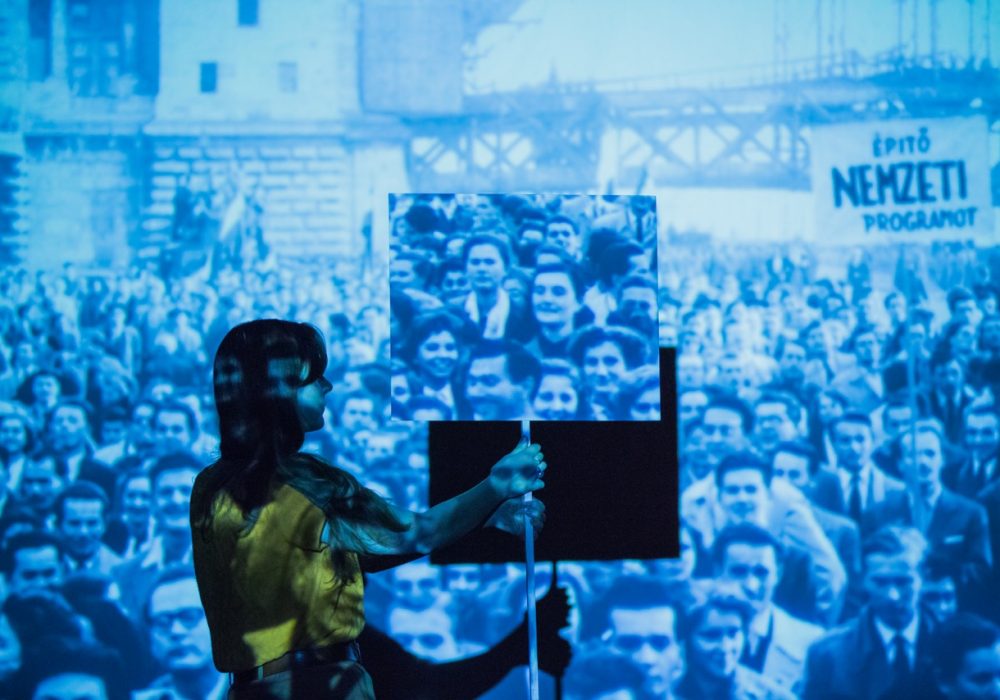 Deborah Pearson
11/11/2016 – 11/11/2016
7.30pm
Live Art Bistro
Regent Street, LS2 7QA
October 23rd, 1956, a revolution started in Hungary. Hungarians fought Soviet troops on the streets, from their homes, and from the Corvin Cinema, the Revolutionary Headquarters. Deborah Pearson loosely "translates" the film that was meant to be premiered at that cinema on that day.
History History History is a multi layered, hilarious and poignant journey in which a global moment collides with a personal history. Taking as its focus a satirical comedy film ostensibly about the Hungarian football team of 1956 in which a conman is mistaken for star player, Ferenc Puskás, and poached by an overarching dictatorship determined to rule the footballing world. But of course, it's so much more. Brilliantly weaving actual and fake subtitles, Deborah illuminates this subversive comedy response to tyranny, touching on the difficulty of the child of a diaspora connecting with history, constrained by time, family narratives and a loss of language. Thus a 1956 Hungarian Football comedy gives way to the stories of a writer who lost his name, an actor who lost his voice, and a country that lost its revolution.
"A magnetic piece of work that does what all great theatre should, probes and prods at its subject and ultimately reveals it in a new light." – Kris Hatlett's Mayfest Shorts Review
Developed with support from the National Theatre Studio.

A House on Fire Commission with Théâtre Garonne (Toulouse) and bit teatergarasjen (Bergen).
Dramaturgy by Daniel Kitson. Outside Eyes Tania El Khoury and Laura Dannequin.