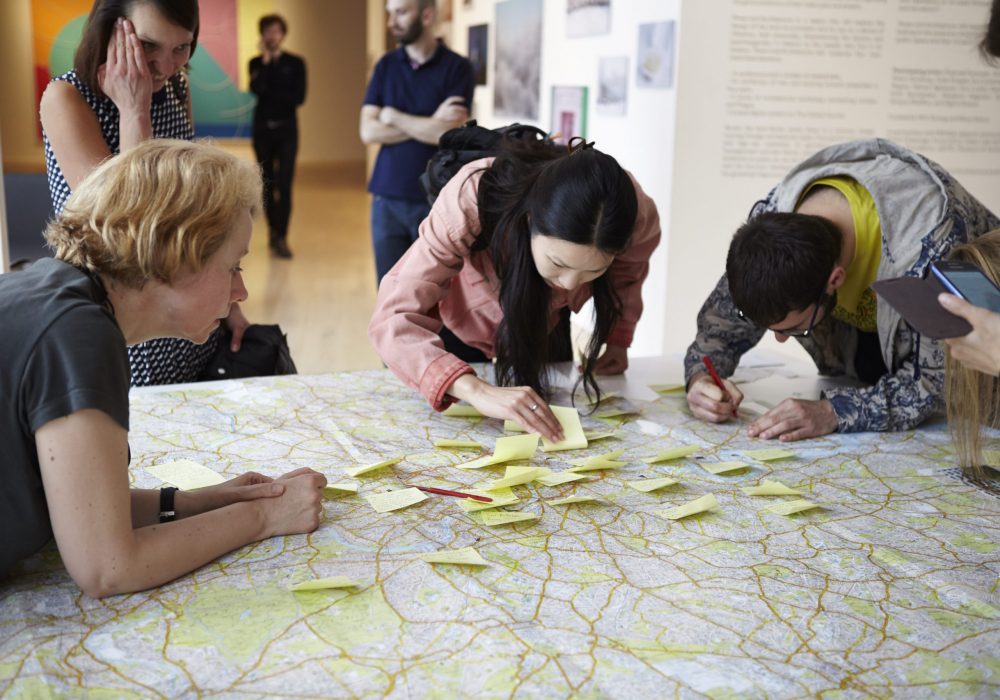 Debbie Kent & Alisa Oleva
23/11/2018 – 24/11/2018
10am - 4pm, Artist talk Sat 24 Nov, 4pm
Leeds Kirkgate Market
Street Food Hall, 34 Ludgate Hill, LS2 7HY
The Demolition Project at Compass 2018 invites people to reshape Leeds with a few simple tools – paper, a scalpel and imagination.
Usually the decisions about changing the city are made by forces that are more powerful than ourselves – by politicians or big corporations, or even the weather. But what would it be like if ordinary people had the chance to transform their city? What would you want to demolish? Maybe you want to make way for something more useful or beautiful. Maybe you just want to knock down a building that you hate.
Using a map of Leeds, we're inviting you to demolish anything you want by cutting it out of the map. In return you have to give us a reason for each demolition you carry out. The reason can be personal or political, angry or artistic, serious or daft – there are no rules.
Join us on the 24th of November at 4pm in the market for a progress report, it will be a chance to share and discuss the strong opinions, arguments and miniature stories that we have found.
The Demolition Project is a collaboration between Russian artist and photographer Alisa Oleva and British writer-performer Debbie Kent. Their work together as The Demolition Project explores mapping, walking and urban life.
The Demolition Project for Compass from Compass Festival on Vimeo.