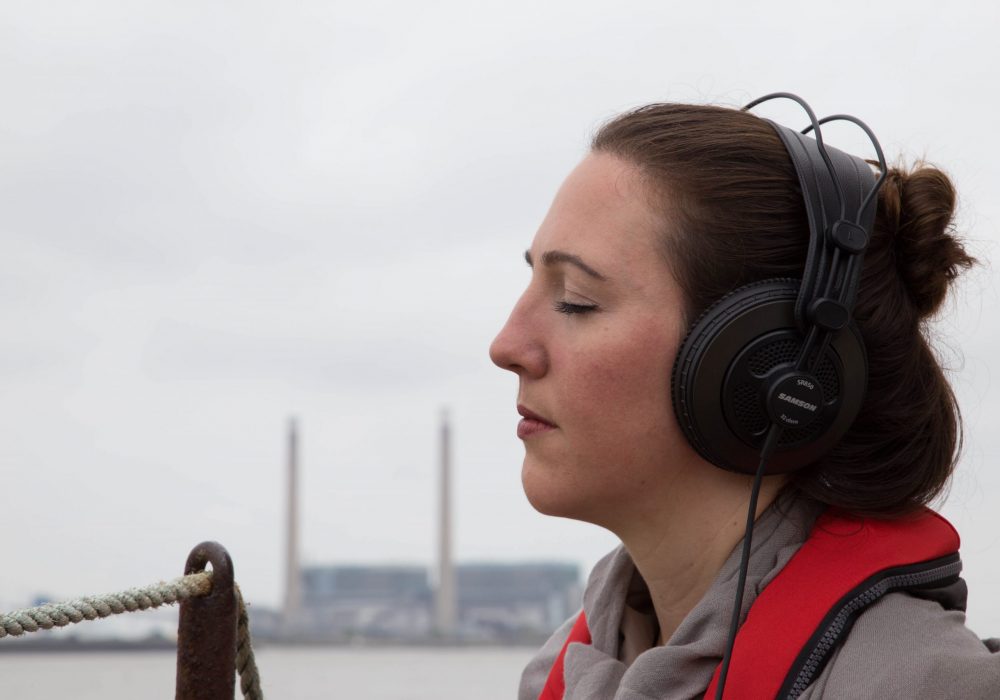 French & Mottershead
24/11/2018 – 25/11/2018
Hourly sailings between 12-8pm
Leeds Dock
(mooring just beyond the lock keepers building, behind Royal Armouries)
Waterborne: an audio work by French & Mottershead
Take a boat ride down the River Aire, and listen to the story of your body's afterlife and process of decay in water—dissolving and disintegrating, as it is borne from a canal, through a widening river and out to sea. Made possible by Leeds Water Taxi and Leeds Dock.
Sailings on 24 and 25 November, 12 – 8pm on the hour, every hour. To take part, you'll need to book a place.
Where to find us: the boat will leave from the mooring just beyond the lock keepers building. Walk towards the Royal Armouries, keeping the museum on your right and the river on your left – you'll pass the islands and lock keepers building and see our gazebo. We ask you to arrive 15 minutes before the sailing you have booked.
Written from forensic case studies of human bodies transported by water and research on the ecosystems of rivers and tidal waters, Waterborne is one of four audio works from French & Mottershead's Afterlife series.
Waterborne from Compass Festival on Vimeo. Video by French & Mottershead and Briony Campbell
Supported by The Wellcome Trust and Arts Council England, the artists collaborated with forensic anthropologists, ecologists and conservators in developing each piece, researching the minute details of decay in different environments (woodland, water, museum, and home) to create a series of poetic works that puncture our fear of the unknown.
A quayside version of Waterborne will be available anytime 12pm-8pm with no need to book in advance.
If you have access requirements, please contact us before you make a booking on info@compassliveart.org.uk
PLEASE NOTE: Should the River Aire be in flood on 24th or 25th November then sailings will not go ahead as the waterways will be closed. Audiences will be able to enjoy the quayside experience instead.
Access Waterbourne Here