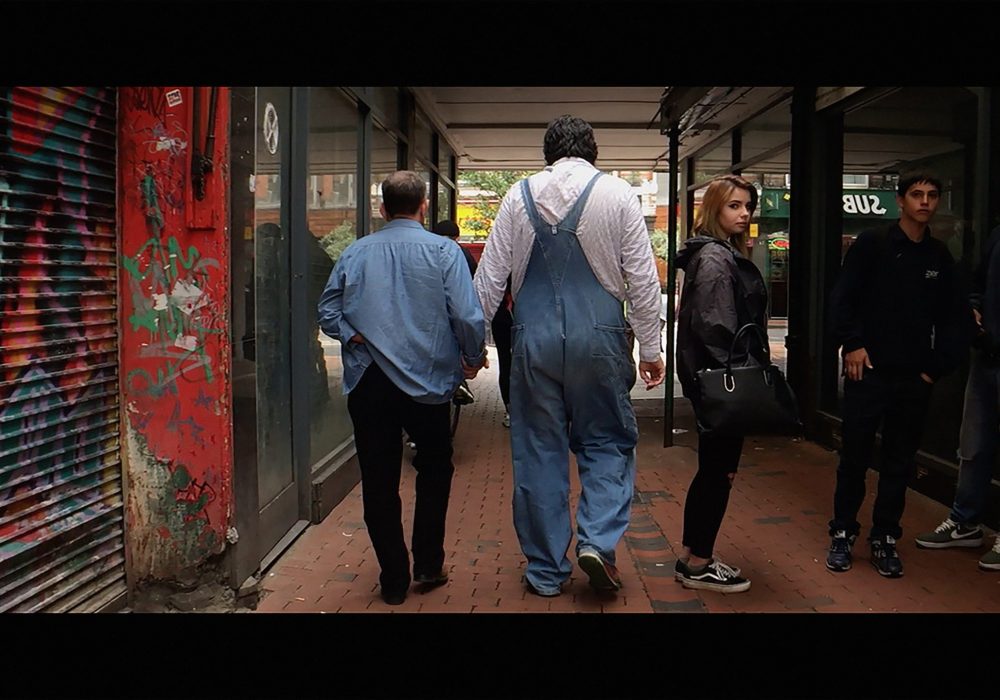 Rosana Cade, Charlie Cauchi and Claire Nolan
29/11/2023 – 29/11/2023
Film screening, 3pm
Leeds Art Gallery
The Headrow, LS1 3AA
Performance art and mobile technology converge in Walking:Holding, a meditative documentary that journeys through urban landscapes, asking questions about identity and intimacy in public space. Please book your place at the premiere screening of this film using the RSVP form above.
This film is a response to Rosana Cade's award-winning interactive performance of the same name. Shot entirely on mobile phones, the film follows the performance to 6 towns across the UK, beginning in June 2016 and finishing in Leeds at Compass Festival in November 2016. The performance invites solo audience members to embark on a carefully designed route through a town whilst holding hands with a series of different local participants. The work explores the experience of queer and minority identities in urban environments, and is simultaneously an experiment into what can be learnt when two strangers share an intimate moment in public.
The team are looking forward to coming back to Leeds for the premiere screening of Walking:Holding, followed by a discussion with the artists and participants involved.
Supported by the Jerwood Charitable Foundation and supported using public funds by the National Lottery through Arts Council England.