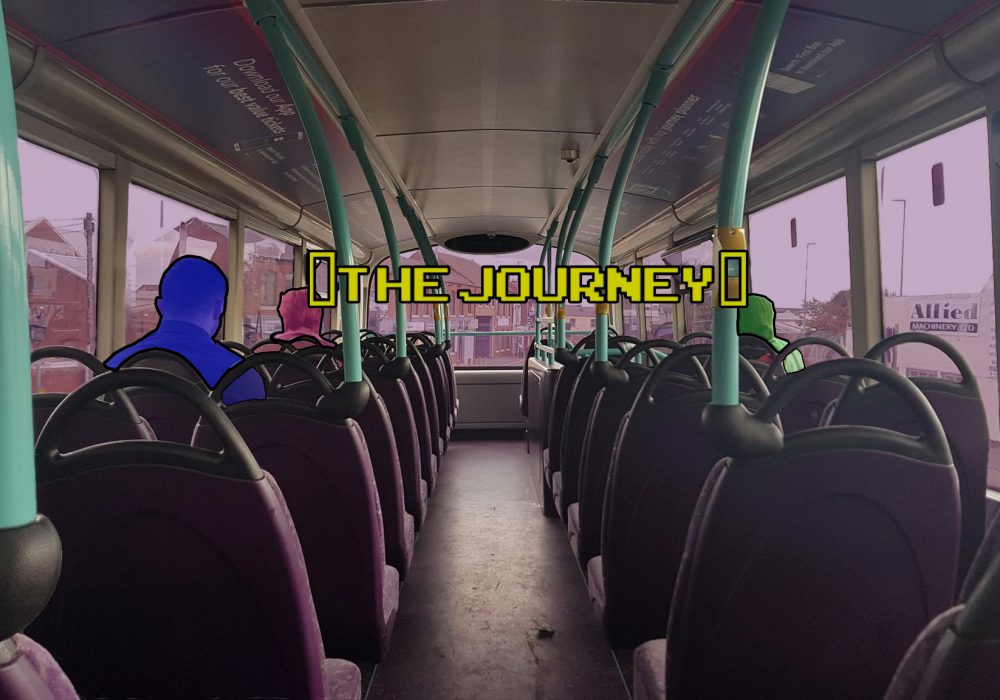 Closed Forum Presents
16/11/2018 – 25/11/2018
Available throughout the festival. Artist Talk 23 Nov, 6pm, Geeks Room CIC Unit 32, 3 Bramley Shopping Centre
Geeks Room CIC
Unit 32, 3 Bramley Shopping Centre, Leeds LS13 2ET
Please note, The Journey artist talk on 23 Nov is now full, email us if you would like to be on a waiting list. You can still try The Journey interactive experience at closedforum.co.uk
The Journey is an interactive experience that takes place on your mobile phone. It leads you on a trip (by bus) around Leeds. The path of your journey, the story told and the end are determined by your decisions and interactions. Made by artist Matt Allen, The Journey looks at the history of Leeds, the impact that people can have on the world and the anxiety that can be caused by it.
The Journey is first of a series of interactive artworks created by Leeds-based artist Matt Allen. The Journey is hosted on a website and an audience is able to access it at any time, from any place, but to participate in The Journey you have to travel around the city of Leeds as the narrative unfolds. The story is written in html code, to create branching pathways where the participants decisions change the narrative based on pre-written texts by the author.
Currently it is in open beta, which means that anyone can access it and try it out right now! But it also means that it is still being developed and changed, new ideas and interactions are being added to it. Matt would love you to try it out and then give him your feedback.
For November, Matt will create a new version, one that only takes you to Bramley, LS13 Leeds and explores the local area and its history.
As part of Compass Festival, you can meet Matt Allen on 23 Nov to discuss the project and give him your feedback. You'll need to book a place for the artist talk using the form above.
Try The Journey at closedforum.co.uk