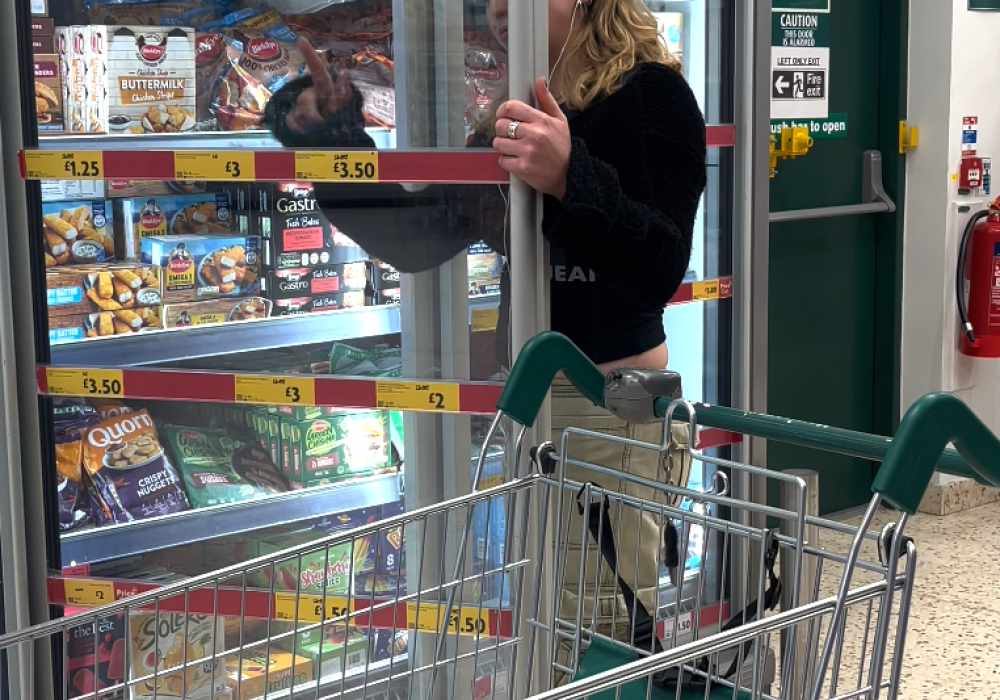 Silvia Mercuriali
Various dates from Friday 21st October - Saturday 26th November
Timeslots every 15min between 10am - 8pm
Available in Morrisons stores; Horsforth, Harehills, Hunslet and Merrion Centre
Wondermart is an interactive audio tour that takes you on a journey of rediscovery whilst exploring the familiar surroundings of a supermarket. 
Audiences became immersed in a private soundscape, where the real blurred with the imaginary, and the everyday setting of a 'high density retail environment', becomes the backdrop for a strange adventure.
152 'shoppers' experienced this specially commissioned version of 'Wondermart', in it's first UK showing in 10 years, reflecting on a renewed appreciation for supermarkets and their significance since the pandemic.
"Really interesting experience - never done anything like it before! Made me feel a bit strange and uncomfortable but in a good way."
"Interesting experience, saw an everyday environment in a new light. Mind, most people in the supermarket appeared to be in their own little world and didn't seem to notice, even when you're spinning around with your trolley!"
"I really enjoyed that it was something I could add on top of a normal day-to-day task and didn't need to go anywhere special for it. Made me think differently about a mundane activity."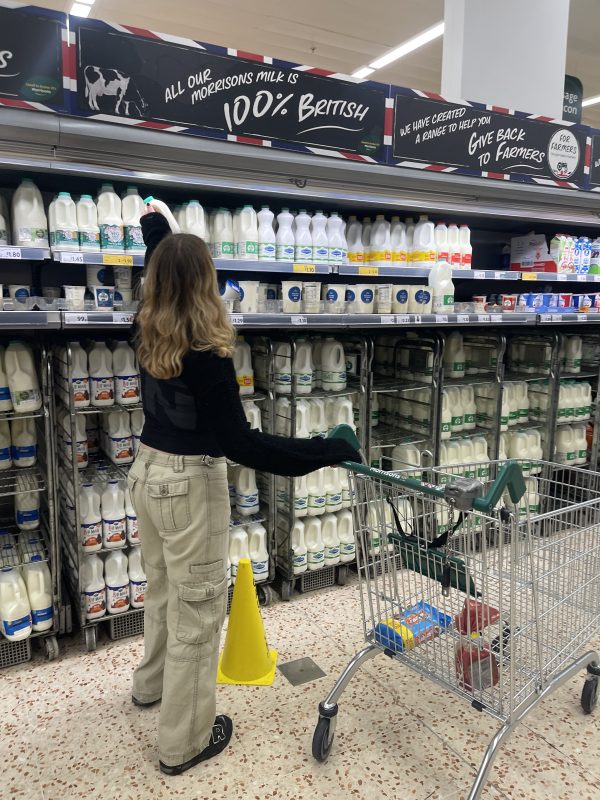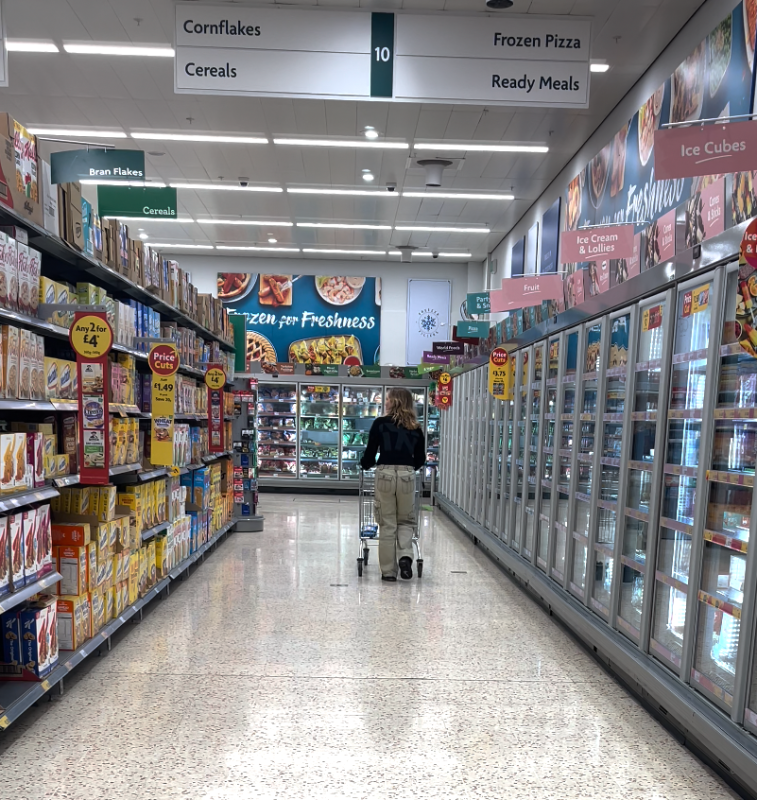 Credits 
Written by Silvia Mercuriali
Music – Tommaso Perego
Dramaturgical support – Matt Rudkin
Voices – Colin Mellinger, Becky, Matt Rudkin, Mike McDonald
Sound Design by Silvia Mercuriali
Producer – Giuseppina Di Gesaro
Funded by Arts Council England
Commissioned by Battersea Arts Centre
Supported by The Foundry Theatre NY
This version of the work has been specially commissioned by Compass Live Art.