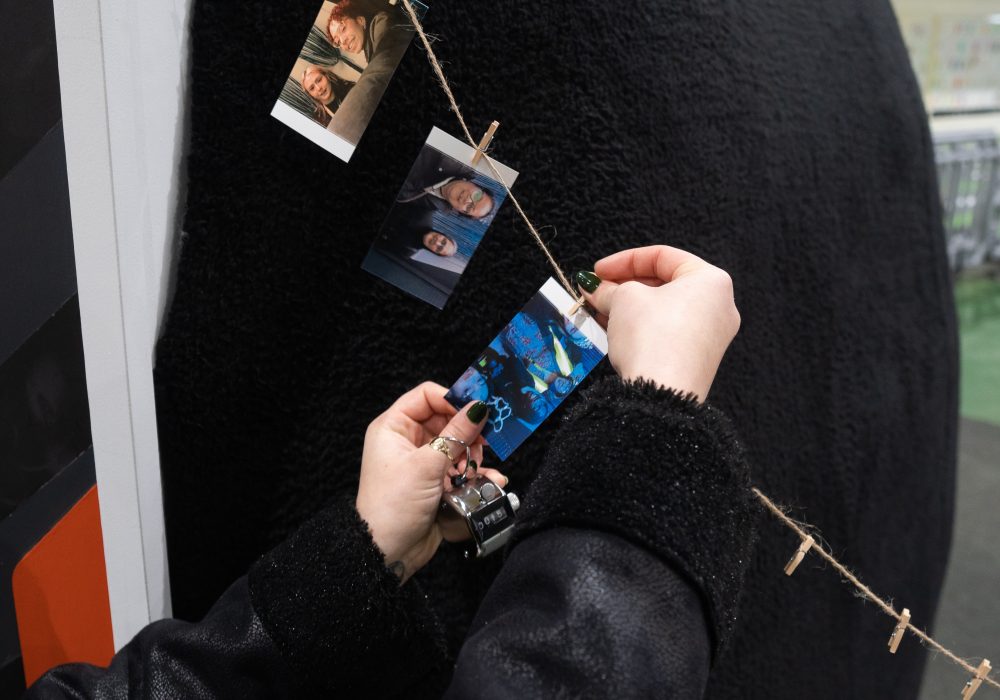 Toni Lewis
Saturday 19th - Saturday 26th November (excluding Sunday)
Various
Leeds Kirkgate Market
Satellite is the conduit for an expansive curatorial research project which uses evolving creative methodologies to document, archive and celebrate stories, communities and individuals across the Black diaspora, U.K and beyond.
SATELLITE is a public artwork, installation and sculpture but also acts as a pop-up venue, time capsule and hub. Satellite  hosted a curated programme of encounters throughout the festival.
Satellite played host to Hairlooms, a 1-1 participatory performance workshop using storytelling, hair and mourning jewellery techniques to explore death, grief and celebration of life. Satellite hosted events such as'Do Yu Read Mi?' and Sable Radio curated a live podcast with Arise Collective exploring platforms for Black female creators in the north.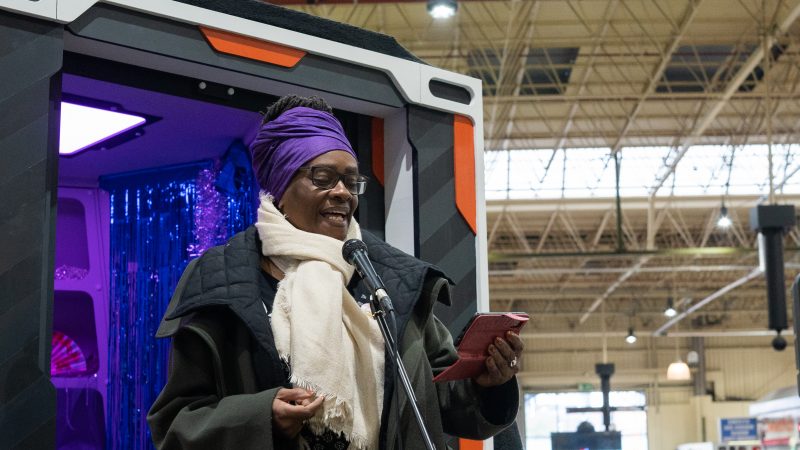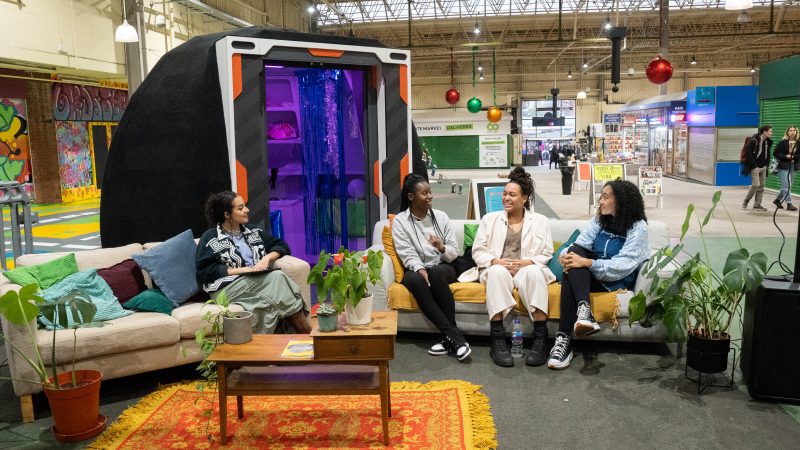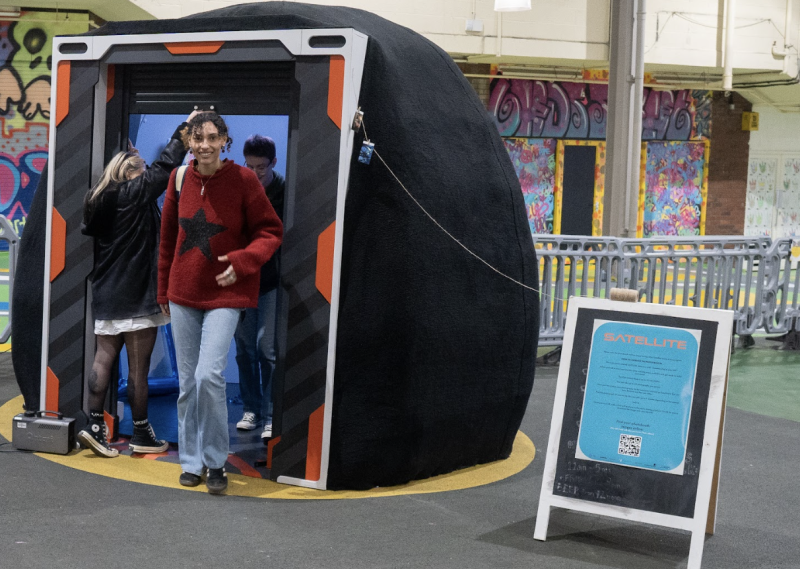 Credits
Lead Artist & Curator – Toni Lewis 
Project Producers – Toni Lewis & Alice Withers
Assistant Producer – Elle Money & Yasmin Goodison-Braithwaite 
Design Concept – Toni Lewis
Design – Matt Sykes-Hoban, Liza Violet & Sandra Falase 
Technical Design & Construction –  Matt Sykes-Hooban, Tom Woodland & Liza Violet
Digital Marketing & Administrative Assistant – Giulia Cilenti  
Marketing & Communications – Lydia Cottrell, Yasmin Goodison-Braithwaite & Giulia Cilenti
Co-curation – Baile Ali & Sophie Okonkwo
Photography & Videography – Sophie Okonkwo
With special thanks to Demi Nandhra and Karen Bachman