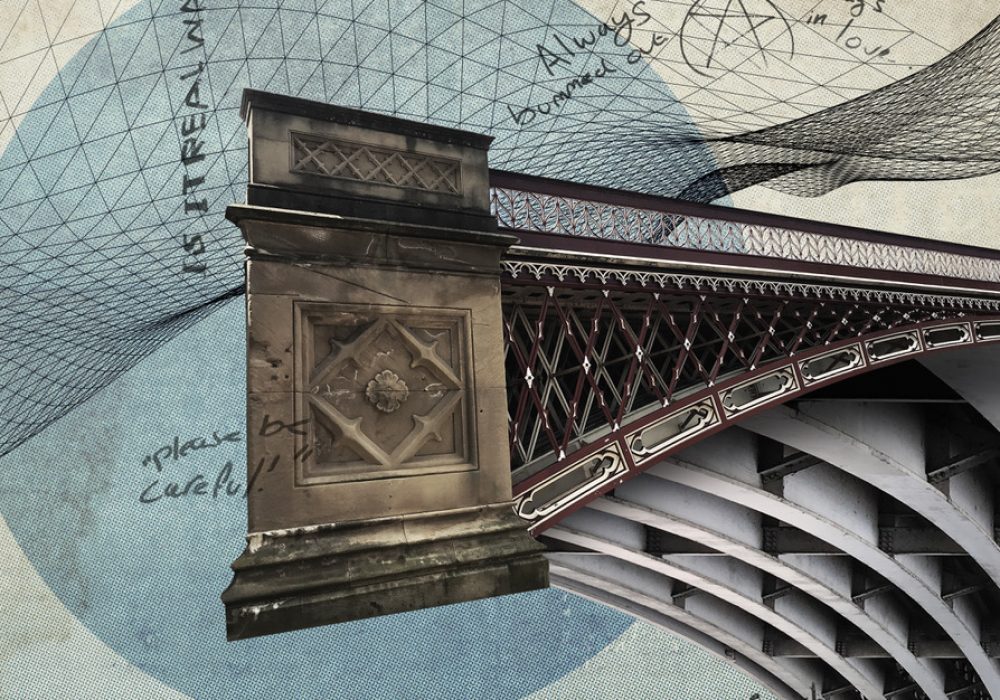 Amy Sharrocks
Please note, due to vandalism, The Ballad of Crown Point Bridge is unfortunately not available to listen to until further notice.
We are working hard to bring back the artwork as soon as possible. Keep an eye out for further updates.
The Ballad of Crown Point Bridge is a sonic artwork created with the people and water of Leeds.
Crown Point Bridge stretches across the water of the River Aire, between Lock No 1. of The Leeds & Liverpool Canal and Lock No.1 of the Aire & Calder Navigation. These aquiline constructions bisect the North and South of England or connect East and West, depending on your view, incredible engineering feats and vast acts of control enabling the extraction of natural resources. 
In the soft underbelly of the bridge, where the light doesn't shine and the sounds of city life are condensed, recordings of people's voices join with the sounds of the city's water to make a new ballad for Leeds.
Looking at the understory of water in Leeds, this ballad explores the slow performance of water, the importance of leaks as well as the economics of flooding, the development of community that water encourages as well as the feeling of being landlocked over the last year. 
This bridge is a site of continual movement, where water and people try to make their presence felt. Activated by movement sensors attuned to your body, The Ballad of Crown Point Bridge pulls together words, water and echoes to try to negotiate a different social contract between the environment, the city and its inhabitants. 
The Ballad of Crown Point Bridge was made possible with help from:
Ahmed Ayman
Alice Disken
Amelia Recci
Ananya Salek
Ayça Turgut
Ben Roberts
Benjamin Campbell
Coralie Datta
Damon Cooper
David Laycock
David Ramsden 
Elle Money
Fiona Hobson
Fiz Ahmed 
Gillian Dyson 
Hannah Buckley
Hessa Alhammadi
Holly Bailey
Isaac Darby-Vinci
J Darby
Jamie Minto
Jonny Hart-Woods
Kelly Samakabadi
Modeci Weynberg
Mommana Ali 
Professor Julia Martin-Ortega 
Ry Harris
Solomon Collins
Sue
Tapiwa Kuvarega
Trevor Roberts
Vania Belén Suárez Botelho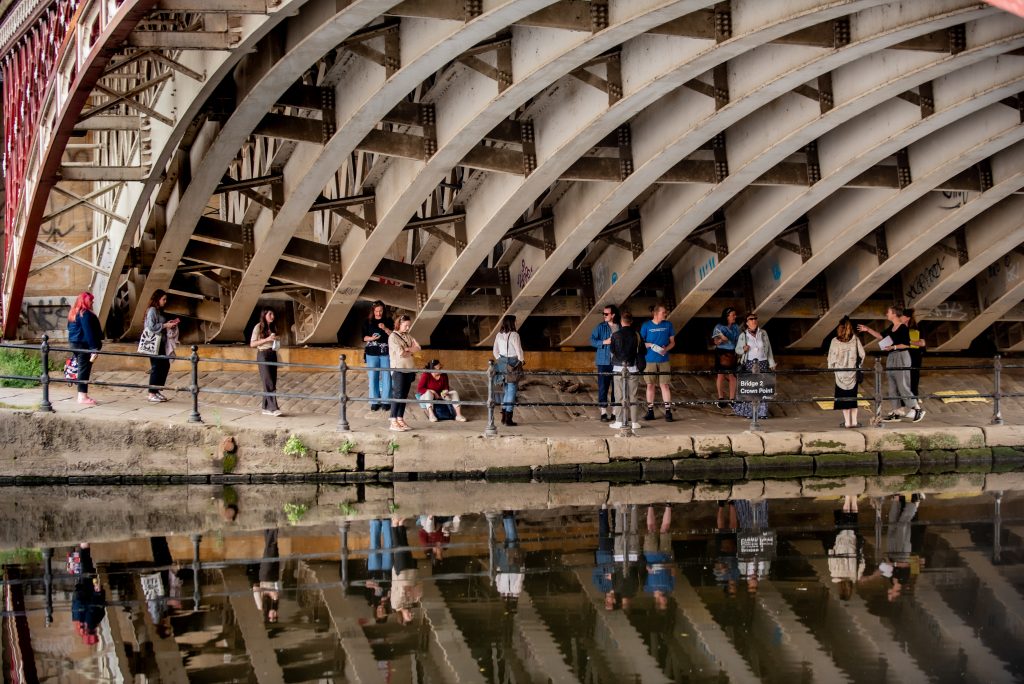 The Ballad of Crown Point Bridge by artist Amy Sharrocks with sound designer Tom Hackley, part of Museum of Water, produced by Artsadmin.
A Compass Festival commission. Supported by Leeds Waterfront Enhancement Fund and Ignite Yorkshire. With thanks to The Geraldine Connor Foundation.