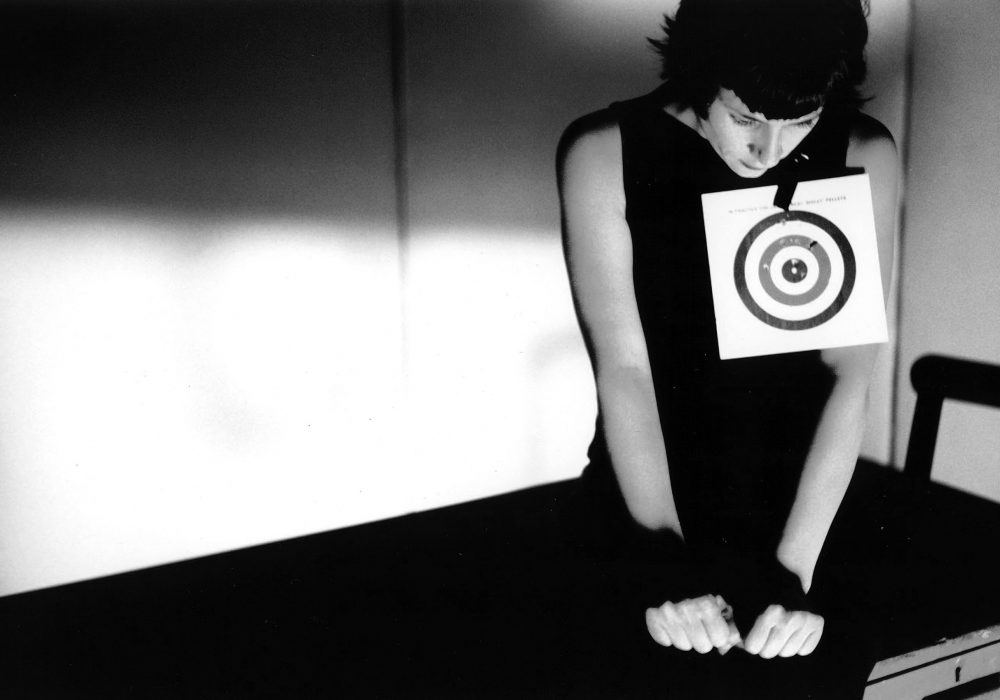 Third Angel
17/11/2016 – 17/11/2016
Leeds Beckett University
Headingley Campus, LS16 5LF
Leeds Beckett University and Compass Festival 2016 are delighted to present a symposium celebrating the work of Third Angel.
Named after Third Angel's internationally acclaimed show from 2000, Where From Here is a day of performances, papers and films celebrating 21 Years of performance making by Third Angel and the impact and influence they have had on the territories of theatre, durational performance and live art. Part retrospective, part reflection and part celebration the day will feature contributions from artists, performance makers, writers and academics plus the premiere of new performance for camera pieces, the Small Celebrations.
The symposium will reflect on the past, present and future of the company Third Angel. It is an opportunity to reflect on the company's journey, from making live art, durational performances and video art to their current theatre making practice and collaborations with other artists from around the world. It is a time to take stock of what they have achieved as they embark on their next 21 years. It is a chance to ask both artists and academics: 'Where from here?' and to celebrate the company's longevity and place this into context in the current political, economic and artistic climate.
Established in 1995, Third Angel makes artwork that encompasses a range of disciplines. They use styles, techniques and interests discovered in experimental work for other spaces, to create new theatre that plays with conventional forms while remaining accessible to a mainstream audience. 'Where From Here: 21 Years of Third Angel' seeks to trigger a debate around the company's work that offers a critical lens through which to explore theatre's wider landscape for the next 21 years.
Programme and Registration
The symposium will take place during Compass Festival 2016 – a celebration of live art in the public realm happening in various locations around Leeds city 11-20 November. Third Angel has a long association with both Leeds Beckett University and Compass, having collaborated and presented work with both organisations since 1997.
The final line up is still being confirmed, but we are very pleased to announce that Where From Here will feature contributions, presentations and performances from artists and academics including:
Oliver Bray
Gillian Dyson
Christopher Hall
Caroline Horton & Dr Jacqueline Taylor
Andrew Jeffrey
Alexander Kelly
Gillian Jane Lees and Adam York Gregory
Dr Hannah Nicklin
Michael Pinchbeck & Linford Butler
Henry Raby
Jodean Sumner
Dr Jocelyn Spence
Kirsty Surgey
Rachael Walton
Aletia M Badenhorst
Plus the premiere of the Small Celebrations, new video works by:
Action Hero
Hannah Butterfield
Massive Owl
RashDash
Third Angel
The full schedule will be announced in October, but we anticipate that the day will run approximately 10:00 – 18:00
In the meantime if you require any further information please contact:
Olver Bray: o.bray@leedsbeckett.ac.uk

Alexander Kelly: a.kelly@leedsbeckett.ac.uk

Hannah Nicklin: contact@hannahnicklin.com

Michael Pinchbeck: mpinchbeck@lincoln.ac.uk