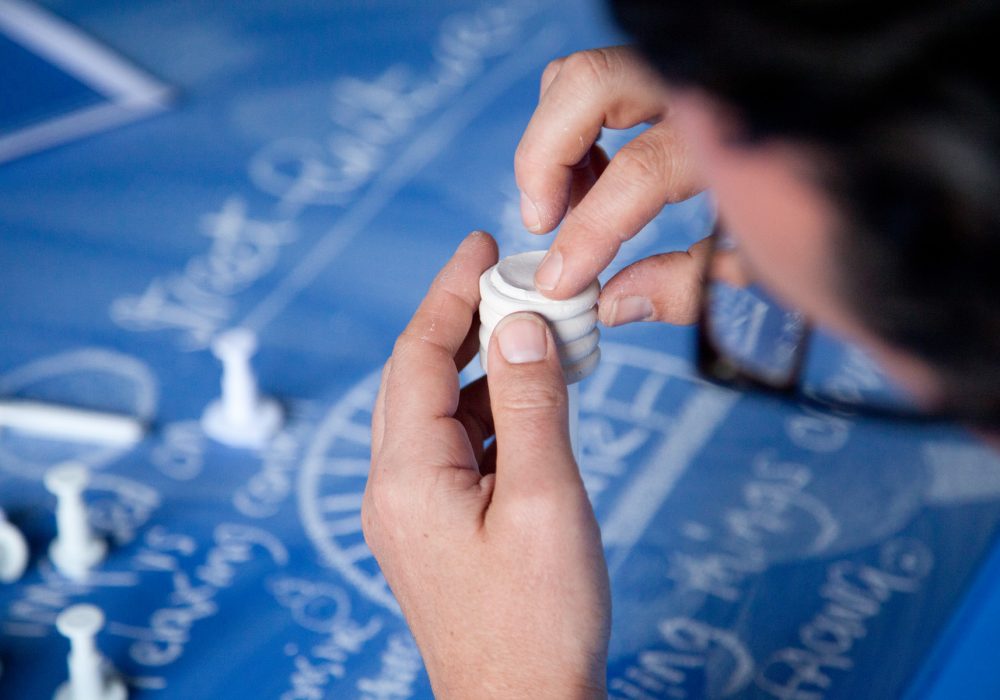 STEPHEN HODGE
19/11/2016 – 20/11/2016
Four sessions daily at 10am, 11.30am, 2pm and 3.30pm
'@Playbox01
Sovereign Square, LS1 4DA
Where to build the walls that protect us is an opportunity to imagine a future LEEDS – your city of Leeds. Architects or planners might call it a 'charrette' – an intensive, collaborative enquiry that seeks to solve a complex design issue. This playful exercise won't get distracted by Utopian visions, or worry too much about logistics. But, with one eye on the persistent fiscal crisis and the challenges of climate change, and the other on our dreams, let's look at Leeds and envisage it afresh.
Small groups will walk and talk with selected city experts and model four possible future cities. Each model will have a different theme: "climate and terrain', 'buildings and the life between them', 'industry and commerce', and 'mobility and communications'.
Stephen will accompanied by artist Matt Fletcher and will be joined on the walks by
Cllr Lucinda Yeadon, Leeds City Council Ward member for Kirkstall and Executive Member for Environment and Sustainability who was involved in the clean-up in Kirkstall following last December's floods in a very hands-on way. Lucinda will bring her experience to the Climate and Terrain walk.
Tom Forth works to bring data alive – even the driest of economic statistics and is a leading advocate on re-thinking the economy of the north of England. Tom brings a unique insight into how Leeds might grasp its future on the Industry and Commerce walk.
Rob Greenland, is a social entrepreneur whose most recent project was forming a team to launch Leeds Community Homes just last month. Several years ago, Rob gave up car ownership and follows the developing transport strategy with a critical eye. He adds his perspective to the Mobility and Communications walk.
Architect Simon Baker founded Leeds-based Group Ginger Architects – a practice offering an accessible and engaging design which focuses on place, identity and distinction. Based close to the Leeds waterfront and a contributor to projects to rethink this space, Simon offers his urban design and architectural expertise on the Buildings and the Life Between Them walk. Expect to discover zombie spaces a well as potent plots!
Each themed walk followed is by model making to form four possible future cities in Playful Anywhere's Playbox01 shipping container.
So come for a short walk, join the conversation and contribute to the model-making. Or just drop by and watch the city emerge.
#wheretobuild
Originally Commissioned by Kaleider and supported by Arts Council England
Presented with support from Playful Anywhere and Leeds City Council.