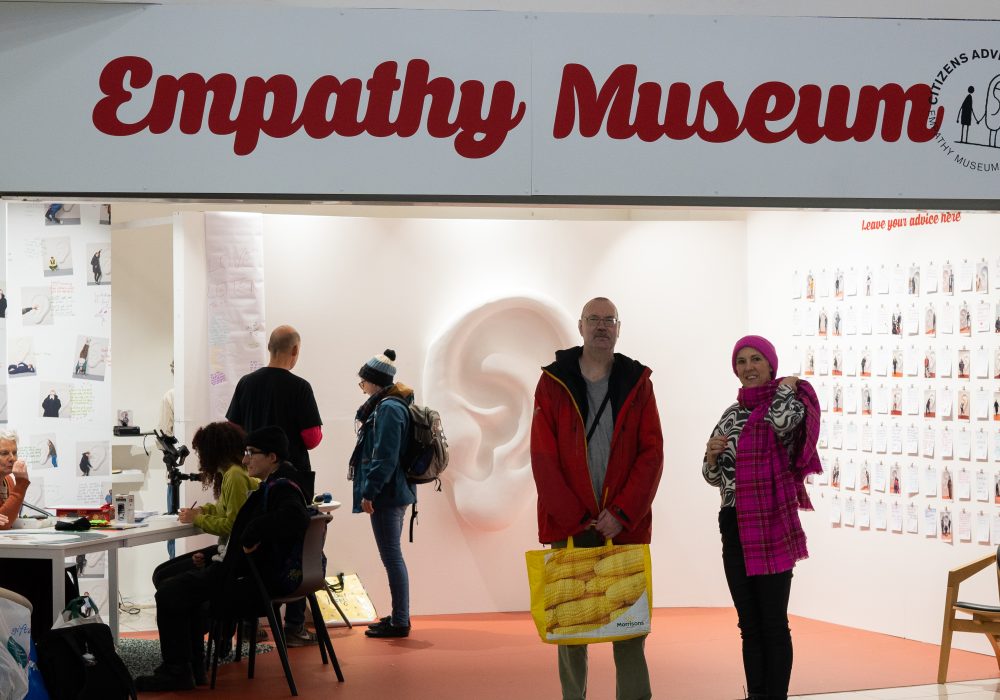 Empathy Museum
Saturday 19th - Sunday 27th November
11am - 4pm Daily
St Johns Centre (opposite HMV)
During Compass Festival 2022 Empathy Museum took over St Johns Centre with their daily rotating installation Citizens Advise.
Chief Advisors took turns to sit by the giant ear and share advice on the topic of their expertise – including the best way to survive an apocalypse, how to heal a lovers' quarrel, and what will finally remove that pesky stain. An 'Advice Line' was created featuring 100 pieces of advice, voiced by people of Leeds. 
At Citizens Advise, participants contributed and received advice on all sorts of topics – from love and sex to DIY and boredom, from dealing with anxiety or grief, to parenting, cutting hair or poaching an egg. It was a space to share collective wisdom about the world, a field guide to living now at a time when we need it most.
You can view the full programme of events here.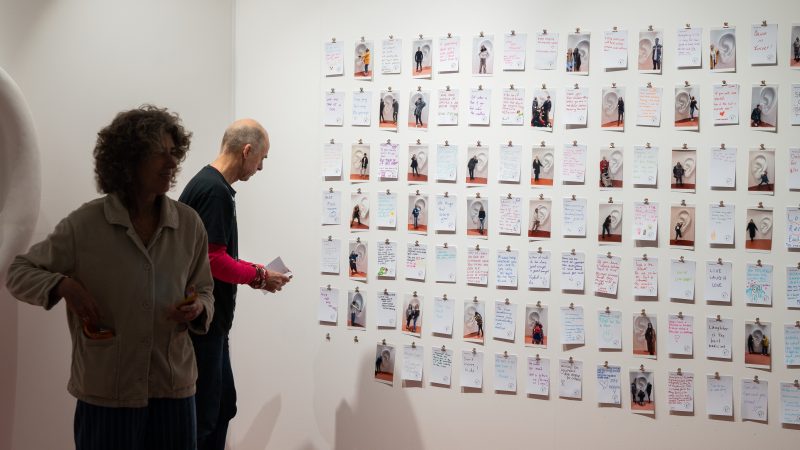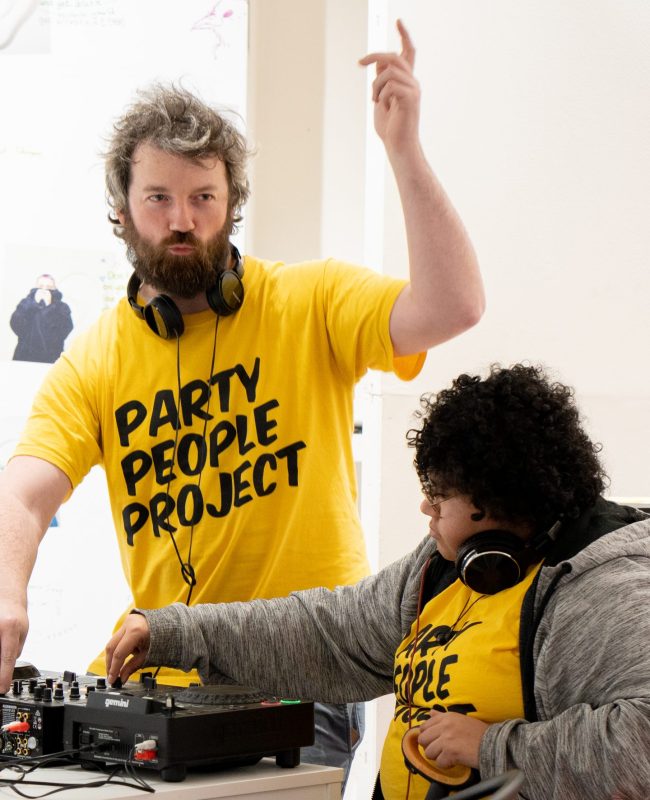 "Citizens Advise brought a sense of belonging and community."
"Joyful, funny and thought provoking"
"Lovely welcoming space. Loved the photo wall and had mine taken. Very friendly and a great idea in the middle of a busy shopping place to have space to sit and chat."