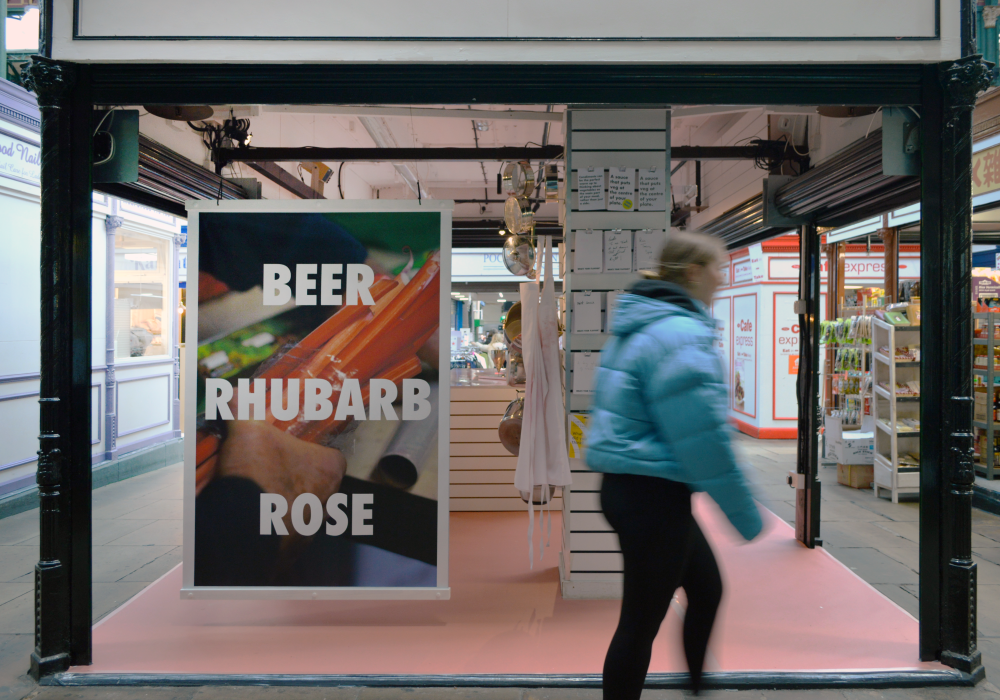 Popeye Collective
Friday 18th - Saturday 26th November (excluding Sunday)
11am - 4pm Daily
Kirkgate Market 1904 Hall
Leeds Sauce is a celebration of the city's food culture, the history of Leeds, the people who live here as well as local food experts, chefs and farmers.
Containing a cast of ingredients synonymous with the flavour of Leeds, it is the result of Popeye Collective's long journey to dig deep into what the city might… taste like.
The people of Leeds were invited to visit the Leeds Sauce pop-up processing plant in Kirkgate Market they witnessed the journey, the people and the places that informed the development of the recipe.
During the exhibition Popeye Collective continued to collect feedback from everyone who came to taste the sauce, asking what is the flavour of Leeds?
At the end of the festival those who got involved took home their very own bottle of Leeds Sauce.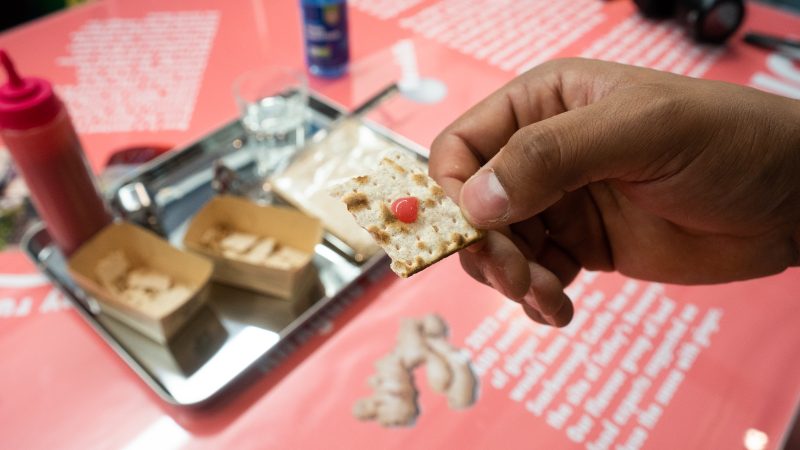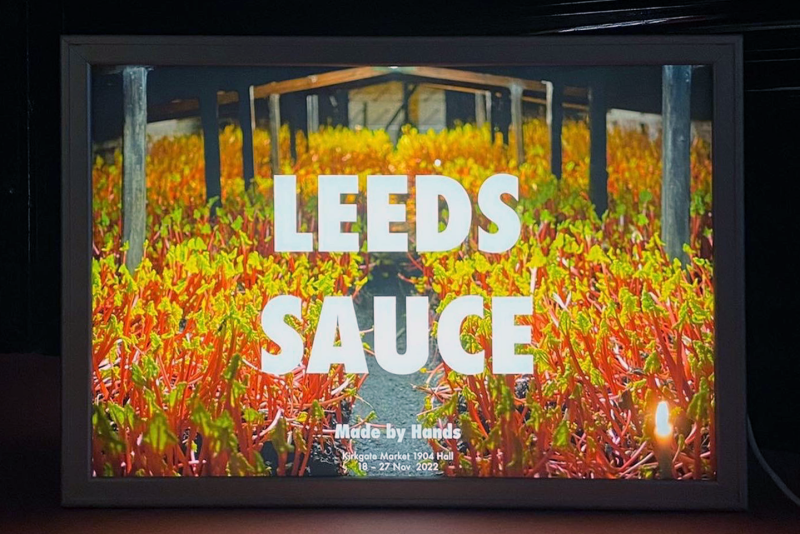 Chip Brunch
On the 26th of November Popeye Collective invited everyone that took part in collecting the ingredients to taste Leeds Sauce with chips.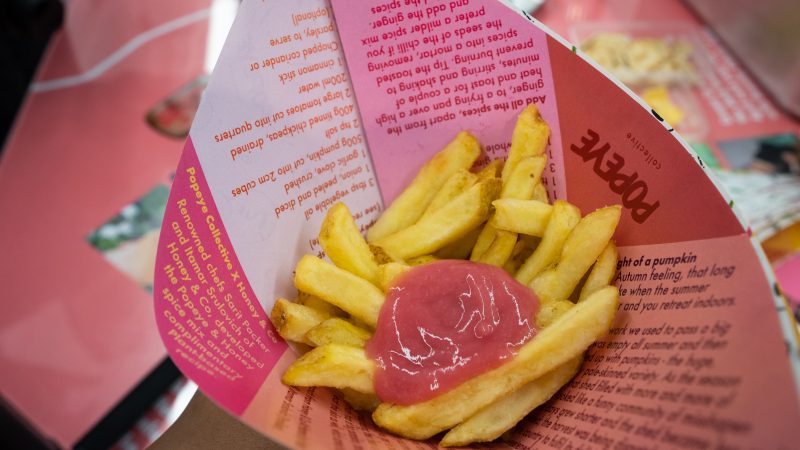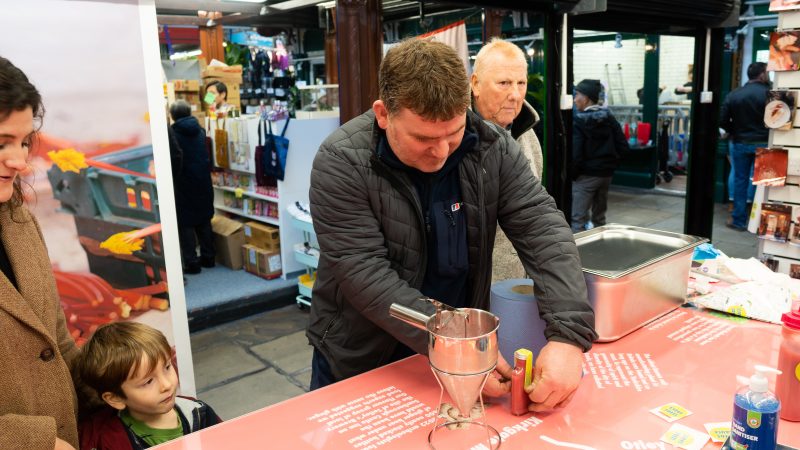 Learn more about the process
Credits 
Popeye Collective is artist Freddie Yauner, cultural comms expert Kiran Gill and architect Eddie Blake. Popeye Collective make art based on how and what we eat – creating works which generate conversations about food and plant-based systems.
Popeye Collective – Freddie Yauner, Kiran Gill, Eddie Blake
Photography & Videography – Sophie Okonkwo
Sound  Direction – Johnny White